I was given the chance to read Everless by Sara Holland thanks to edelweiss, but this didn't affect my rating or opinions of the book. Everless is released on the 2nd of January which is only a few days away (it's crazy right?) and in my opinion, this book deserves the hype.
In the kingdom of Sempera, time is currency—extracted from blood, bound to iron, and consumed to add time to one's own lifespan. The rich aristocracy, like the Gerlings, tax the poor to the hilt, extending their own lives by centuries.
No one resents the Gerlings more than Jules Ember. A decade ago, she and her father were servants at Everless, the Gerlings' palatial estate, until a fateful accident forced them to flee in the dead of night. When Jules discovers that her father is dying, she knows that she must return to Everless to earn more time for him before she loses him forever.
But going back to Everless brings more danger—and temptation—than Jules could have ever imagined. Soon she's caught in a tangle of violent secrets and finds her heart torn between two people she thought she'd never see again. Her decisions have the power to change her fate—and the fate of time itself.
I thoroughly enjoyed this book. The character development could have been better and it was a slow moving story which I know some people don't like, but the overall plot of the book was very clever which I love to read. I found the world building really interesting and it was explained very well.
The author did a great job of misdirecting the reader's attention and representing the world through the character's eyes as opposed to what the solid truth was which was really interesting to read. She was almost too good at this. The book appeared kind of typical until things were revealed at the end. Some things could have done with a bit more foreshadowing and some of the scenes were a bit clunky and made me roll my eyes but overall I'd say this was a great debut novel.
For those who are new to my blog, I like to take a look at the book covers for the books I'm reviewing to see which ones I like best and which ones fail to do the story justice. Everless isn't out yet but it already has three covers????? Which I really didn't expect, so I'm going to take a look at them.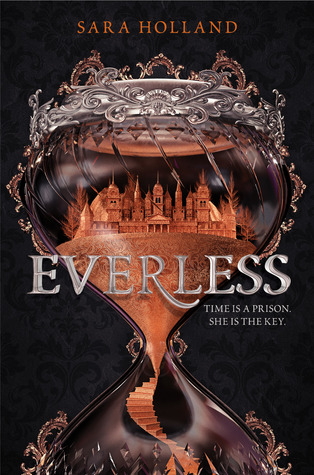 First off is the cover on my ebook version. I like the hourglass and how the things inside look like sand to represent the whole time aspect. And I love the font, however I feel like it's links to the story could be stronger.
Second is the UK cover (I think???) and this is personally my favorite cover. It keeps the hourglass but has blood red "sand" and that droplet in the middle… dammmmn I like it. The font isn't my favorite but I think this cover would translate really well into a series.
Third is the German cover, this edition isn't coming out until February but it's cover was on goodreads already soooo I might as well take a look. Again, the clock fits into the whole theme of time, it's pretty simplistic. I like the silhouette. I was originally put off by this one but the more I look at it the ore I like it. And the font is really good.
The main character: Jules
I kept forgetting her name, it's Jules
She was nice enough and I liked that she had some friends (even though she seemed to forget about them pretty quickly)
She made some really stupid decisions

She is very poor but comes into a lot of money, but decides she doesn't need it because she already has a job so gives it all to her best friend??? I appreciate the loyalty but maybe keep some of it????
She ignores people's advice, doesn't ask from help even from people who are clearly on her side, and even when she knows she is weak she chooses to confront people rather than escaping with the people she cares about
Liam Gerling
Genuinely my favorite character
I loved the scenes between him and Jules
If they don't end up together I am going to quit the series
I called certain things about him from the beginning that ended up being true and I like being right so here's me showing off
Roan Gerling
I have a personal loathing for characters who are set up to be the love interest without really doing anything to deserve it
I want him out of the way
I didn't like him (in case that's not already clear)
He didn't have much personality or really do anything at all
Caro
I was really confused about her age for the first 90% of the book, which seems like a minor thing but considering the main punishment for anything is stealing a certain amount of someone's years from their blood it's kind of important. I wanted to know if she was closer to 20 or closer to 40. She acted more like 20… but it would have taken her time to get to where she is status wise.
I wasn't really attached to her at all
I wish there had been more time/scenes for her to become friends with Jules because then I would have cared for her more, and it would have also justified things that happened in the middle of the book more

The idea of time being held and taken from the blood of people was so unique, and was explained really well within the book. Obviously I still have some questions because it's such an intense concept, but the author totally justified it within my mind. I hope it gets expanded on in the sequel and we get to learn more about how it came to be because we got the basics but I feel like there are some details hidden in there.
I'm kind of confused as to how large the country is, because they ride to different cities in a manner of hours which?? makes?? limited?? sense?? but sure. I also didn't find that the physical settings had much that made them stand out from other fantasy settings. There was one really cool world building detail which was a fruit (was it a fruit?? maybe a vegetable?? a plant??) that was really unique but other than that there wasn't much attention paid to description.
Pretty much all I can say without spoiling things is … wow …
Okay, I can probably share a little bit more. Until nearly the end you as the reader struggle to piece together exactly what is going on and how things are connected. I like how we got some major answers and weren't left with too many questions.
This book could have ended in a way that was incredibly cliche but I think the book managed to avoid that. It did definitely feel like the beginning of a series rather than something self contained but I am super excited to see where the series takes us now that everything is set up and the reader understands the world and characters.
The beginning wasn't super strong and didn't suck me in, but the writing was solid. It wasn't anything special but I didn't find myself rolling my eyes at the over use of metaphors or adjectives or trying to rearrange the sentences so they made more sense, but that might just be my state of mind rather than the book.
There was one section where our main character visits another town and meets and old lady (which I know is super vague but otherwise there would be spoilers) and that bit was written really well!!! I really appreciated how clever it was. I think this author has mastered the first person narration meaning you as the reader have to work to separate the character's filter from reality which takes a bit of work but leaves you with a deeper understanding of the character and the world.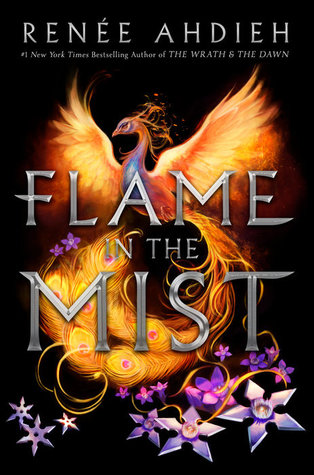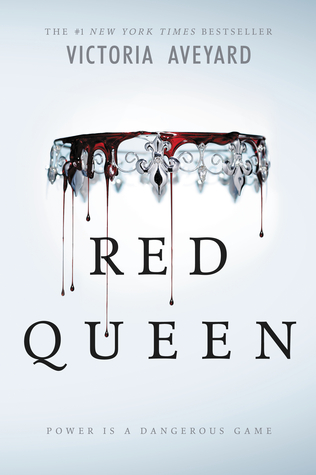 Flame in the Mist by Renee Ahdieh // Similar slow pacing with more focus on character relationships than character development
Red Queen by Victoria Aveyard // Magic system surrounding blood, seems pretty tropey but there are some major plot twists
Shadow and Bone by Leigh Bardugo // Characters with dubious trustworthiness along with the castle/palace intrigue themes
Are you excited for Everless? Which other 2018 debuts are you looking forward to?