I am genuinely screaming that 2017 is over. I can't believe it. This year has been crazy and 2018 is going to be even crazier because it's going to be my last year of high school. Buckle in, and I'm going to divulge some of my plans for next year.
I had exams in the first week of December and basically disappeared from the internet
My school holidays started in the middle of December so I've spent the past 2 weeks doing absolutely nothing and it's been great
In September 2017 I shifted from aiming to write 3 posts a week to 2 because school was getting too much for me
In the lead up to October 2018 my posts may be sparse because…
I have my final high school exams then!!!!
Once October has passed I should be able to return to 3 posts a week
I probably won't be able to read as much in 2018 due to my priorities lying with school
In 2017 I met a goodreads reading goal of 100 books although around 15 of those books were either novellas or short middle grade books
(yay me!!! that's a massive accomplishment)
In 2018 I am setting my goodreads reading goal at 40 but I should hopefully be able to surpass this, I just don't want any pressure
In 2017 I have reviewed a number of self published novels on author request, in 2018 I won't be doing this because I don't have the time and flexibility to commit to this
In 2017 I reviewed a number of ARCs via edelweiss but in 2018 I don't plan to do this because I don't want to make commitments I can't stick too, although once my exams are over I may consider it
(there may be a few exemptions e.g. if it's a series I already love or a book I am super excited for)
I really want to start using photos I've taken for posts I just find that during school time I don't have the time. The plan is to take a bunch during the holidays and hope they carry me though but I still have no idea what I'm doing so we'll see how that turns out.
My TBR for December was…
(and as always click on the cover to be taken to the goodreads page)
Haha what happened here???? I read 1 book on this TBR and am half way through 1 of the others.
3 of these books I planned to get from libraries and they weren't there when I visited. I definitely still plan to chase these ones.
The two Rick Riordan books are still in the mail so I'll read them once they reach me.
In December I read 8 books
The Keeping Place
I'm in the middle of a reread of my all time favorite series, The Obernewtyn Chronicles. Despite having one of the most memorable and important scenes in the whole series this book kind of dragged for me. It took me nearly two months to read it.
This book is the middle of the series, being the 4th of 7. This means the base is being laid for major events but they aren't happening yet. It's 700 pages long, with the first 500 being kind of boring and trivial and the last 200 pages being a bit rushed. I am excited to get into the meat of the series.
And no, I still haven't written a review of the first book in this series despite rereading it specifically for that purpose. Woops. It's on the schedule for January.
Hurry Up, We're Dreaming
The author of this book approached me for a review and since I'd been pleasantly surprised by the first book in this series which she had previously sent me I said yes. Unfortunately as the middle book of what I presume to be a trilogy this book lagged a bit.
The development in character and character relationships were still great and there is lots of diversity in this series, but considering paranomal romance / urban fantasy aren't really my genres I found parts of this book boring. I do still plan to finish the series. I have a full review of Hurry Up, We're Dreaming if you want to hear more of my thoughts.
Illuminae
Do you really expect any other rating? After getting my copy of Illuminae back from a friend who'd had it for close to a year I had the urge to reread it, so I did. I read it all in one go and loved it just as much as I had the first time. I have a full review of Illuminae from the first time I read it if you want to check out more of my thoughts.

Gemina
This was also a reread for me and I still loved it (no surprises there). The plot twists got me again because I'd forgotten about them and I was so shook. I can't wait until Obsidio is released because I know it's going to be amazing too. If you've read  Gemina and want to have a spoilery chat I wrote a discussion post soon after I finished it.
A Conspiracy of Stars
I was lucky enough to get an ARC of this book from edelweiss and despite the beautiful cover I didn't enjoy this book. I found the plot very typical of a ya fantasy and the world building / sci-fi elements didn't make sense. There was a lot of creature names thrown around that I struggled to remember and I found the scenes short and clunky. If you want to hear me rant a bit more about A Conspiracy of Stars then check out my review.
For a bit of context, I have given only one 1 star review in my time on goodreads so a two star is about as low and I get. And even most of the books that get 2 stars from me are ones I have to read for school. I know this makes my rating system horribly uneven, and I am trying to fix it but…. ahhh shhhhhhhhhhh

The Unexpected Everything
This was my first Morgan Matson book and I was really impressed. I am not really looking forward to reading her other books. I don't typically read contemporary novels because I really need to be in the right mood to enjoy them but I was 100% in the right mood to appreciate this. I probably won't do a full review of it because I don't feel like I have anything original to add to the discussion about this book.
I liked how important the friendships were. Andie's mindset about romance was honestly too real for me. The size of this book was a bit intimidating but I didn't find myself getting bored. I loved getting to know the characters and I thought they were really fleshed out and realistic. I did find it a bit predictable, I saw what was coming from miles away (which is another reason I sometimes find contemporaries boring) but this time I enjoyed watching things play out.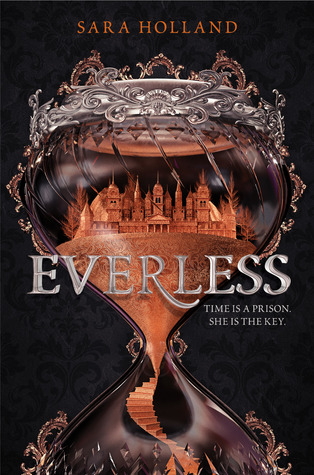 Everless
I also got an ARC of this from edelweiss and I actually loved it?? I think the writing was amazing and it was a lot less typical and tropey than I expected. The magic system was very clever and I feel like now basic details have been established the rest of this series will be amazing. I have a full review of Everless that I'd love for you to check out.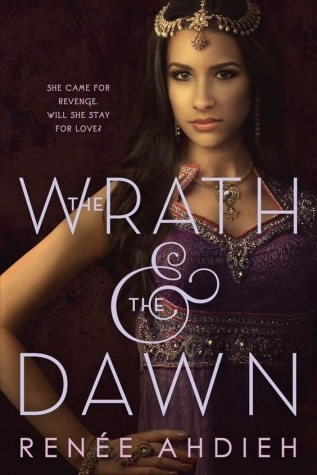 The Wrath & The Dawn
I was fighting against the clock to finish this book in time which may have lessened my enjoyment of it. I found the beginning really confusing, the world building wasn't explained and there were too many characters introduced in ways that didn't make them unique, but I didn't enjoy the author's writing in her other work (A Flame in the Mist) so I wasn't surprised that I thought the metaphors were overused.
By the last 100 pages I was really enjoying myself and I do plan on finishing the duology, and that pulled this book up from a one or two star rating. There was a few times in the first 50 pages and numerous times in the slow moving middle that I considered DNFing this one.
Books I'm in the Middle of:
Shift // I am 2 chapters into this 500+ page monster*. I'm so close to the beginning I haven't even marked it as "currently reading" on goodreads or put a bookmark in to mark my place yet.
The Stone Key // I started this over 3 weeks ago and I'm 200 pages into this 1000 page beast* so we'll see whether I finish it in January or not.
*Should I stop referring to books like this? probably…
I have high hopes for my reading in January. I have to read at least 3 books for school which are all really boring ones. I also have 6 books out from the library that are due back on the last day of January. Plus I have a bunch of books I got for Christmas / my birthday (4th of January!! Yay!) that I want to read. And then there's all those rereads I want to do………
Let's start with the books I have to read for school:
+ I need to read 1 (or 2) biography style books, I'm currently considering the following books, so I'd love to hear your thoughts if you've read any of them
Next here are the books I have out from the library:
So that takes us to 11 books already… I kind of doubt I will have the time to read any more than this so I'm going to keep my list here. I do have a "this month" list on my goodreads which has a few of my further picks that I am crossing my fingers in the hope I'll be snowed in* and will have time to read these
*that was a joke, I live in Australia, it's never going to happen… just like me reading over 11 books in a month…
I haven't done any actual writing in December
I have been feeling the tug to get back into it
I really want to use January to finish the first draft of my nanowrimo project which has at least 6 chapters left in it
I've been trying to outline the exact ending because I never really ended up doing that even thought I had a vague idea
Advice please: How many chapters are too few? My outline currently has 16 chapters and there might be a few more in there but I doubt it will end up over 20. I feel like this is too few?
So yeah, in January I want to finish my first draft, which I estimate will be around another 25k
If I can finish the first draft before January is over I'd love to outline the sequel or reoutline my other wip so I can write it during nanowrimo 2018
Have you read any of these books? what books do you want to read in 2018?