Top Ten Tuesday is a weekly bookish meme hosted by The Broke and The Bookish. This week's top ten tuesday topic is books with unique titles. I love this topic, it's so unique and I found it really interesting to comb through my goodreads and try to find books with amazing titles.
There are so many books with amazing titles out there and it was difficult for me to narrow this down so I've set a few criteria for myself.
The title must link to the book in a meaningful way.
The title must be original, not something that could work for another novel.
The title must make me think of something deeper or have some sort of deeper meaning
Simon vs the Homo Sapiens Agenda
Becky Albertalli has the best titles, they're unique, meaningful, and convey some sense of what the book is about. The only book of hers that I've read is Simon vs the Homo Sapiens Agenda which I absolutely loved (my review here) but her other books have such creative titles too. There's "The Upside of Unrequited" and "Leah on the Offbeat" so far, I am super excited to see what else she comes up with.
How the Garcia Girls Lost Their Accents
I read this book as a part of my english literature class at school this year. It's about a family who moves to America and follows their journey to fit in there. This title was what really drew me to the book (we were able to choose out of a few) and although it wasn't an incredibly exciting book it was interesting. I really like the title of this one, it conveys the changes that the girls go through as they grow up in America.
The Dream Thieves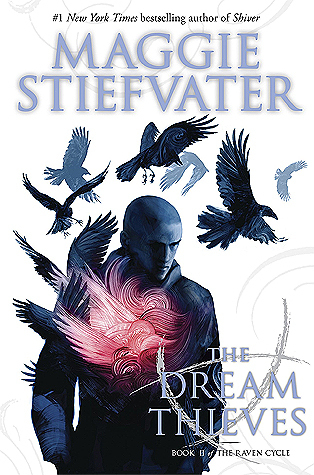 If you had to ask me to pick a winner from my list, this would probably be it. Maggie Stiefvater's writing is lyrical and weaves pictures and atmosphere from obscure metaphors. This title both reflects her style of writing but also strongly links to the story. Even before I read the book, this title had me thinking about the possibilities of what it could mean.
The Crown's Game
I recently finished this book and the title is very fitting, but before I understood what the book was about this title intrigued me with it's meaning. It could be taken quite metaphorically which is (in a way) relevant too. Can we also talk about the cover of this book? Evelyn Skye wins the award for most creative but fitting cover, because that cover is perfect for the book.
The Female of the Species
This is the only book on the list I haven't read yet, but I really want to. From what I've heard it's very critical of rape culture and that cover is amazing, but the title sets the atmosphere for the book so well.
Six of Crows
The title of Leigh Bardugo's novel doesn't have much of a deeper meaning, and originally I didn't feel like it fitted the story much. Upon reflection I realised no other title would do, this one sets the tone for a heist story and the atmosphere of Ketterdam really well. This book is such an epic heist story, and the title reminds me of something like Ocean's Eleven.
Heist Society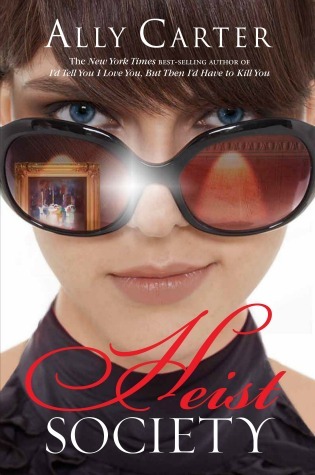 The play on words in this title entertained me endlessly when I first read the book. Now, maybe I can see that it's not super clever, but Ally Carter's novels still have a charm to them that is clear in the titles. Even her Gallagher Girls series has such gems as "I'd Tell You I Love You, But Then I'd Have to Kill You."
The Eternal War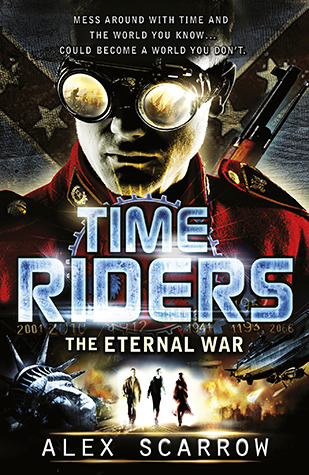 Alex Scarrow's time travel series Time Riders has some really interesting plots, most of the titles are pretty typical but this one really had me thinking. An eternal war is such an interesting concept and the word choice of "eternal" is super super interesting.
The Sun is Also A Star – Nicola Yoon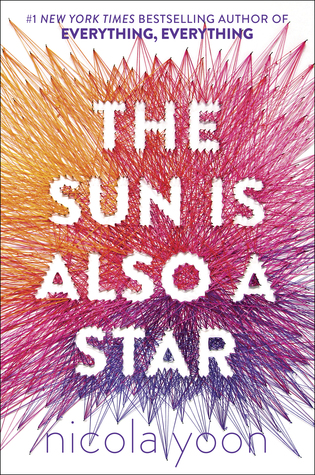 Nicola Yoon's writing had me questioning my perspectives on life and love and was so poetic while doing it. "The Sun is Also A Star," while referencing a relatively short conversation in the book is such an interesting title. It's a fact, but something that makes you stop and think. And when paired with that glorious cover??? This title really makes me think, just like the book did.
This Mortal Coil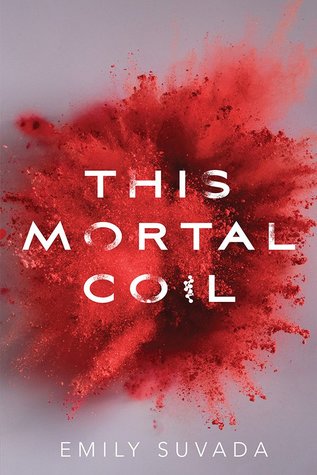 I'm lucky enough to have received an ARC of Emily Suvada's debut novel which is coming out in early  November. I am only part way though it but I'm loving it so far, I really like genetics (in fact I want to go into that field career wise) so this book is perfect for me. The title refers to DNA and it's such a poetic way of referring to it??? I love it. Plus when you guys figure out the context of the cover… damn my mind was blown. I can't wait to have people to discuss this book with.
Which was your favorite title? And which titles did you put on your lists?