So "fall" (spring here in Australia) has already started but it lasts for most of the rest of the year. I haven't read a lot this year so I still have a bunch of books on my yearly TBR that I need to read. They're all kind of big books and I don't know how many of them I'm actually going to get through because I'm really busy, but we can hope right?
** covers link to goodreads **
The Sending & The Red Queen by Isobelle Carmody // These books are massive but I really want to finish this series by the end of the year and finally find out how it ends
Kingdom of Ash by Sarah J Maas // I can't wait to finish this series so I can't wait until this book comes out
Magnus Chase and the Ship of the Dead & The Dark Prophecy by Rick Riordan // I'm half way through both of these books and I have been for forever. They're usually super quick reads for me so I think I need to just sit down and read them in one go
The Gentleman's Guide to Vice and Virtue by Mackenzi Lee // So many people I know have loved this book, and I even have it on my shelf but I just haven't gotten to it yet
Nightfall & Flashback by Shannon Messenger // I love this series so much, but I haven't read the book that came out last year and there's another book coming out in the next few months ahhh I kind of want to do a reread of the whole series first
Whisper of the Tide by Sarah Tolcser // I loved the first book in this series (I think it's a duology?) and the next book is on my shelf so I really need to get to it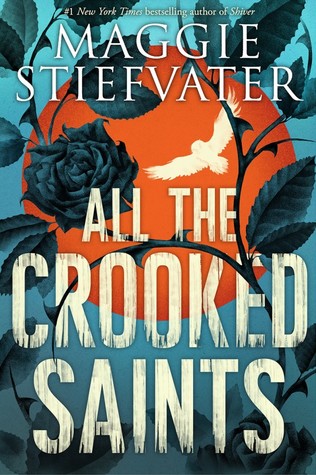 All the Crooked Saints by Maggie Stiefvater // I have loved all of Maggie Stiefvater's other booked and loved them, and I also own this one but I haven't read it yet
What books are on your fall TBR?