So I've gone a month without posting again… I also realised that I haven't done a wrap up in ages (my last one was for January) and while I haven't read a lot of books, I've read a few I want to talk about.
I've been in the midst of my last year of high school, so that means a lot of exams and constantly high stress levels, my final exams are in October which is crazy close
I've been using the bullet journal I started at the beginning of the year and I'm really loving it. I'm just about to start my second one and I might make a few posts about my spreads because I am having so much fun.
I've had to apply for universities and stuff for next year and I've changed my mind like 5 times already
I'm applying for Christmas jobs to earn some extra money after my exams and I've been called in for an interview and I am kind of terrified because it's all official and in the city and late in the evening ahhh
Despite not being on here much I have still been using twitter a fair bit so follow me there if you want to keep more up to date with me (I think it's linked above)
(covers link to goodreads)
Dancing Jax by Robin Jarvis
While I appreciated what this book was trying to do, the writing style wasn't for me. I nearly DNFed it and I found the ending unsatisfying. I liked how this book combined the thriller genre with fantasy aspects but the execution disappointed me. There were a lot of POVs so I was quite confused, and it took me agggges to get attached to the characters.
I liked the world building, although the way it was introduced was a bit disjointed. Some of the themes made me roll my eyes because they were kind of anti modern society. And the ending wasn't really a conclusion at all… the story just stopped and things weren't wrapped up at all.
Little Princes by Conor Grennan
I read this for school and it was quite touching. The narrator was kind of annoying at the beginning but I think that was kind of the point… It took me a while to get into but it was nice.
Nevernight by Jay Kristoff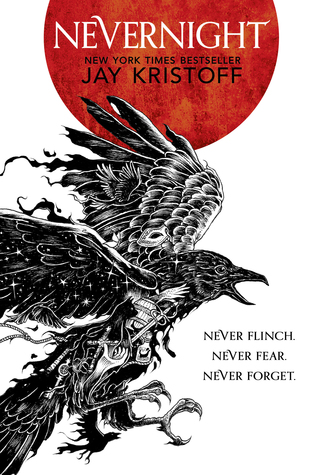 I didn't enjoy this as much as I expected to or felt like I should?? It just didn't click for me. The world building was amazing and very well done, but it never really came alive for me and neither did the characters. The writing was a bit confusing at times and I struggled to connect to the characters.
It didn't really stand out from the numerous other assassin school stories I've read. It didn't even seem that dark… but maybe that's just in comparison to the books I usually read. I was expecting it to be really unique because it has so much praise but for me it didn't seem that way. The ending wasn't really foreshadowed well enough for it to be satisfying to me.
Obsidio by Amie Kaufman and Jay Kristoff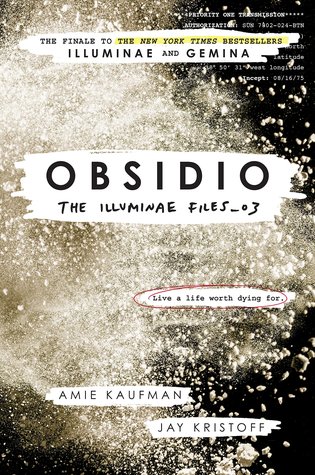 This book was amazing (as I expected). Everything came together really well and there were a lot of hidden links between the previous books that were revealed in this one. This book did a great job of showing that it knew what I expected was going to happen and using that in a different way to how I expected.
There were a few points where believeability was sacrificed for a plot twist which disappointed me because the other books had been shocking but still quite realistic. I didn't love the new characters quite as much as the old ones which I feel like was to be expected. While I am sad to see these characters go, I am really satisfied with the ending.
A Court of Wings and Ruin by Sarah J Maas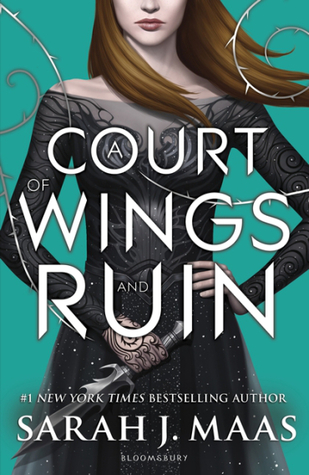 This book was an emotional roller coaster. I have a number of problems with it, but the epic plot line and clever twists were brilliant. It's good to see that Sarah J Maas can do really great endings. Feyre's character development was great, the pacing was fast, and the action and tension were balanced well. Plus the healthy relationship between Feyre and Rhysand made me happy.
As per my normal problems with Sarah J Maas' books, I struggled to root for the main characters because they were just so over powerful. Plus every character haaaving to be in a relationship made me really annoyed. And don't even get me started on her attempts at diversity, they were forced and thrown in at the last minute. The way that so many plot threads were left dangling just to keep people engaged for the next book felt cheap. I also felt like compared to her other books the writing in this one was sloppy? There was a lot of information / thoughts repeated pages apart.
Dividing Eden by Joelle Charbonneau
This book majorly disappointed me. I loved the author's other trilogy but this one just didn't work for me despite the premise being good and the plot being clever. The pacing was just so slow, it took over a hundred pages for anything to happen. I wish the book had just started there. The ending felt rushed which means the clever ideas weren't pulled off in a satisfying way.
I felt like one of the characters was really well developed and had a lot of subplots so I was invested in what happened with them. The other character I kind of hated… their motivations made no sense, they had no friends or relationships, and they made objectively bad decisions. The lack of depth was disappointing. The setting was pretty typical as well, I expected better world building from this author.
The Stone Key by Isobelle Carmody
I loved being able to see the foreshadowing in this book. This book was overly long and there was a lot of unnecessary parts but it wouldn't be my favorite series without it… I love how Isobelle Carmody doesn't shy away from massive losses for her characters, there is no limit to how far she might go.
I have so many theories as to how this series is going to end (because while I've read the series before I never read the last book). I can't wait to see which of my theories are correct.
White Cat by Holly Black
I loved this book so much more than I expected to. The magic system was so well developed and tied in to current world history. I was so invested in the story. The foreshadowing and plot twsits ahhh!!
Red Glove by Holly Black
I thought there was no way the sequel could be better than the first book in the series but I was so wrong. This was such a natural progression of events from the first book and there were some brilliant cons. I loved how Cassel was so biased and that really influenced our perception of what was going on.
The Midnight Star by Marie Lu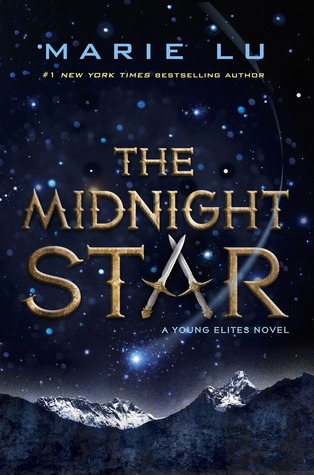 I thought this was a great ending but it's been so long since I read the first two books that I was a bit confused. The character development was good and it was an emotional ending but it didn't really hook me in.
I've done a bit of writing over the year, but nothing serious
I started what I hope will be my final first draft, and it's currently at 15k
I think the plot is actually solid this time and I am excited as to where it's going
I plan to do nanowrimo in November and hopefully actually finish the draft
what's been happening in your lives since the beginning of the year?