And we've reached the end of 2017, which feels so crazy to say because it seems like the year only began a short time ago. Where does all the time go??? This week I'm going to be participating in the Perpetual Page Turner's Annual End of Year Survey to take a bit of a look back at my year.
I know this is a bit late (I only just made it into the link up deadline) but I had other posts to be posting soooo.  I also did this last year, so check that out if you're interested and we can see how my reading tastes have changed.
Also, sorry for the shameless plugging of my own content in this post.
number of books you read: I read 90 books and 10 novellas taking me to 100 total!!
number of rereads: 14 of the books I read were rereads
genre you read the most from: fantasy
If you want to see more of my reading statistics including amazing pie graphs and my analysis of the trends in my reading (ooohoho fancy) then check out my 2017 Reading Statistics and Goals post.

**all covers link to goodreads**
Also, my personal challenge is to only answer with one book for each category and to not repeat books, but I'm sure it will happen a few times.
1. Best Book You Read In 2017?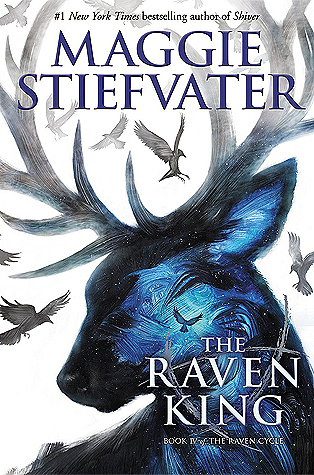 ahhhh well I've got my top ten?? but the top book on that list is The Raven King by Maggie Stiefvater. I was thinking about this book for weeks afterwards so it totally deserves this spot.
2. Book You Were Excited About & Thought You Were Going To Love More But Didn't?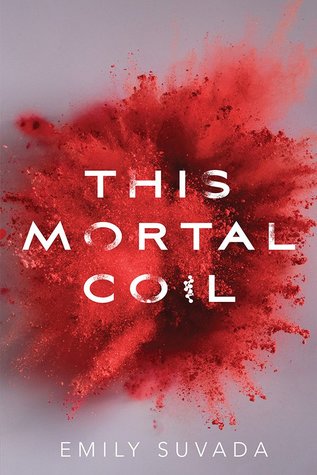 This Mortal Coil by Emily Suvada. This book sounded amazing, I love survival/post apocalyptic stories and this one is all about genetics and DNA, and for those of you who don't know I currently plan to study genetics in university (don't hold me to it I might change my mind) but basically I love genetics.
Unfortunately this book fell into far too many tropes and didn't utilise the cool concepts in a way that did them justice. I'm pretty sad about it. The first chapter was amazing but the further I got into the story the more it strayed from the direction I wanted it to go. The more time passes since I read this book the more I dislike it. I have a full review of This Mortal Coil if you want to hear me rant some more.
 3. Most surprising (in a good way or bad way) book you read?
I was sent this book by the publisher with no request on my side. I wasn't expecting it to be that good. I read the first few pages and there were frog people, so I settled in to make fun of this book, but I actually loved it? This book has the whole pirate vibe (that seems to be a trend??) and reminds me of the Swallows and Amazons books which I loved as a child. It was just really well done and so much happened in such a short amount of pages.
 4. Book You "Pushed" The Most People To Read (And They Did)?

The book I pushed the most people to read was definitely The Raven Boys. I bought my cousin this book and screamed joyfully about it to so many people. I read Wolf by Wolf and talked about it in passing to few friends and now, six months later, two of them have read it and the other one is really wanting too.
This confuses me honestly, because I didn't even aim to recommend it to them (I did really enjoy it though) they just asked what I was reading and I spoke about it. I guess there's something about the premise of this book that sucks people in. I have a review of Wolf by Wolf if you're interested.
 5. Best series you started in 2017? Best Sequel of 2017? Best Series Ender of 2017?

best series starter – Cinder by Marissa Meyer
best sequel – Tower of Dawn by Sarah J Maas
best series ender – Morning Star by Pierce Brown
 6. Favorite new author you discovered in 2017?
Probably Becky Albertalli. I read Simon vs the Homo Sapiens Agenda in 12 hours and I am really excited to read the rest of her books. I don't typically read many contemporary novels so I wasn't sure whether I would love her.
Honorable mention goes to Leigh Bardugo, I hadn't read any of her books before 2017 and now I've read the whole Grisha trilogy and the Six of Crows duology. However I knew I'd love her books, because one of my friends had been trying to get me to read them for ages.
7. Best book from a genre you don't typically read/was out of your comfort zone?

Ahhhh this is tough. The main genres outside of my comfort zone that I read were contemporary and historical. But I think as much as I don't read much contemporary, when I am in the mood for the I really enjoy them? I only read the ones lots of people like so usually they are good ones.
I want to talk about The Pearl Thief by Elizabeth Wein. This book is a historical mystery, both of which aren't genres I read a whole lot of. However the main reason this book is amazing is because it's the prequel to Code Name Verity which is a WW2 spy type book.
I loved Code Name Verity, but I was really tentative about this prequel because it is so different. Most of the characters are different, the genre is completely different and the WW2 aspect isn't at all present because the war hasn't started yet when this book is taking place.
But the author totally pulled it off??? This was an amazing book??? And you don't even really need to have read Code Name Verity to read and enjoy this one.
 8. Most action-packed/thrilling/unputdownable book of the year?

I'm going to go with Simon vs the Homo Sapiens Agenda because despite the low levels of action I couldn't put it down. I started this one before an exam and all through the exam it kept popping back into my head.
 9. Book You Read In 2017 That You Are Most Likely To Re-Read Next Year?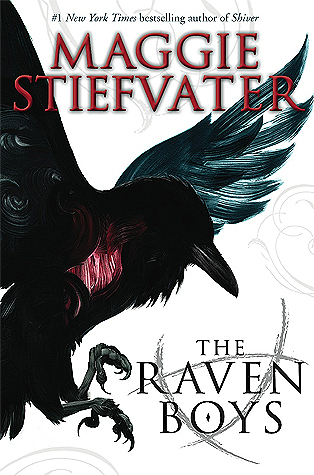 There are so many books I want to reread but the one I am most likely to reread is 100% The Raven Boys. I have listened to the first few chapter of the audiobook a few times just for the nostalgia so many times. I have a review of The Raven Boys if you're interested.
I have ordered my own copies and I can't wait to read them slowly and take in every word because while listening to the audiobooks I did zone out a bit and I couldn't stop to appreciate the beauty of the words.
10. Favorite cover of a book you read in 2017?
Picking favorite covers is so difficult!! So here are a few of my favorites.
11. Most memorable character of 2017?

I can't pick just one!!! Captain (Carswell) Thorne from The Lunar Chronicles and the whole of the Six of Crows gang.
 12. Most beautifully written book read in 2017?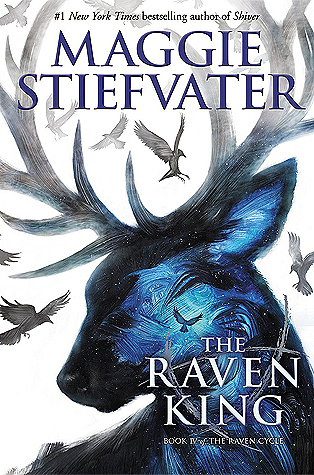 Ooh this is a good one. I have to go with The Raven King by Maggie Stiefvater. Her writing is just amazing, the description and metaphors create such a vivid picture in your head.
13. Most Thought-Provoking/ Life-Changing Book of 2017?
I read The God of Small Things as required reading for school and it might just have been the in depth analysis we did of it, but there were so many important themes in here. This book is about the impact of colonialism on India and racism and also police brutality. The way it is told is really confusing but also so clear??
I read Wool to use as a related text for my exams, I wasn't allowed to use a YA book because then I wouldn't be taken seriously (unfortunately). This book is a dystopian and is really twisty and amazing. I really enjoyed having adult characters because it was actually realistic for them to have power within the situation.
14. Book you can't believe you waited UNTIL 2017 to finally read?
There are so many on this list because I can't read anywhere near fast enough. I'm choosing Cinder because this book is one that I loved, and kind of predicted that I would love. Plus it was released in 2012, making it one of the older books I read this year that wasn't for school or because I already loved the author or series.
15. Favorite Passage/Quote From A Book You Read In 2017?
Don't do this to me.
"Forget a man's name and he'll forgive you. Remember it, and he'll defend you forever." – Morning Star by Pierce Brown
I love this one, because it's so true. The Red Rising series has a lot of unexpected wisdom about how to relate to people.
"Sometimes you can do everything right and things will still go wrong. The key is to never stop doing right." – The Hate U Give by Angie Thomas
This is so true, and so important to remember.
"She felt one thousand years old. She also felt like maybe she was a condescending brat. She wanted her bike. She wanted her friends, who were also one-thousand-year-old condescending brats. She wanted to live in a world where she was surrounded by one-thousand-year-old-condescending brats" – The Raven King by Maggie Stiefvater
How beautiful and relatable is that?
16.Shortest & Longest Book You Read In 2017?
The shortest, excluding novellas, was the play A Doll's House by Henrik Ibsen
The longest was Winter by Marissa Meyer
 17. Book That Shocked You The Most

This is a book I read right back at the beginning of the year and the ending was so shocking to me. I didn't really know how Rick Yancy was going to be able to wrap up the book in a way that was satisfying, because as often happens with apocalypse type stories it's difficult to have an ending where you feel like the characters have achieved anything. I was so satisfied with this ending, it had me gripped until the last second.
18. OTP OF THE YEAR

I don't really do a whole lot of shipping… surprisingly… I guess Simon and Blue from Simon vs the Homo Sapiens Agenda or Sofia and Gideon from Their Fractured Light.
19. Favorite Non-Romantic Relationship Of The Year
Probably the whole friendship group from The Raven Cycle, and I guess also the one from The Unexpected Everything. I also loved the brother sister relationship between Julie and Jamie in The Pearl Thief.
20. Favorite Book You Read in 2017 From An Author You've Read Previously
Isobelle Carmody is one of those authors who has followed me since childhood. I reread Ashling (the third book in her Obernewtyn chronicles) and I loved it just as much as I did three years ago.
21. Best Book You Read In 2017 That You Read Based SOLELY On A Recommendation From Somebody Else/Peer Pressure: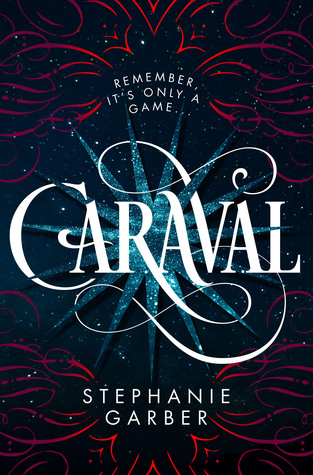 Without the hype there's no way I would have read let alone bought this book. I did enjoy it, but I totally think it was overhyped and it's not really the sort of book I typically read.
If the question didn't specify that you had to be solely reading it because of peer pressure then I would have mentioned Six of Crows, because while I liked the sound of it I probably would have put it off for another couple of years if not for one of my best friends who kept asking me if I'd read it yet.
22. Newest fictional crush from a book you read in 2017?
I don't really get fictional crushes?? because I more want to support a character in their relationship or as a human being themselves. So let's replace this question:
22. Newest Character Role Models from Books read in 2017
Now this is a question I can answer.
Inej from Six of Crows
I really appreciated watching her struggle with her morality because I think if she didn't then she wouldn't be a kind/morally righteous character. Her moral system is definitely something I think I can learn from. Not in the sense that I'm going to go out and kill a bunch of people, but just that some people don't deserve your niceness and sometimes you have to do what you have to do.
Gansey from The Raven Cycle
I loved how aware of his privilege he was and how much he cared for his friends and was always looking out for how they might be impacted by stuff. I might not be as privileged as Gansey (are any of us?) but I definitely have some level of privilege that I have to be aware of. I'd also love to be as focused on how my actions (and outside influences) might be impacting the people around me because I tend to be a bit self focused.
23. Best 2017 debut you read?
100% The Hate U Give. It's the only 2017 debut I gave 5 stars to (not that I read many). The message was powerful and necessary in ya literature, and the book was so well written.
24. Best Worldbuilding/Most Vivid Setting You Read This Year?
Definitely the Grishaverse (is that what it's being called?). It might have just been that there were 5 books that covered such a large spread of the world, but this book had some really intricate dynamics and the magic system was amazing and I think it was really well built.
25. Book That Put A Smile On Your Face/Was The Most FUN To Read?
This book was actually adorable?? Yeah the romance was a bit instalovey, but the world building was quite good and I was really interested about how the whole siren system worked. I actually 100% want to see Kiera Cass write more fantasy because it was really whimsical and dream like.
26. Book That Made You Cry Or Nearly Cry in 2017?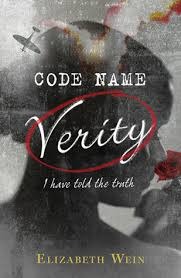 I read Code Name Verity for the first time back in 2015? I think? But I reread it in 2017 and as expected it ruined me. I was sobbing.
27. Hidden Gem Of The Year?
We Own the Sky by Sara Crawford is a book from genres I normally don't read (urban fantasy / paranormal romance) but I really enjoyed it. This book was self published so not many people have read it. Check out my review of We Own the Sky to see if it's something you'd enjoy.
28. Book That Crushed Your Soul?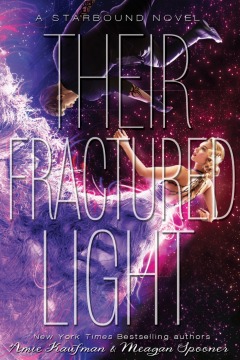 Their Fractured Light was weirdly emotional? I was so invested in the trilogy, a lot more than I expected to be honestly. I loved the narration of the audiobook and I feel like it made me care more about the characters. There was so much drama in this book but I loved it.
29. Most Unique Book You Read In 2017?
Dare Mighty Things wasn't a book I necessarily loved just because of the plot twist at the end but I really enjoyed the near future space exploration (I reviewed Dare Mighty Things if you're interested)
Royce Rolls was a really easy read and the satirical representation of hollywood and trashy tv shows that it contained was really different
30. Book That Made You The Most Mad (doesn't necessarily mean you didn't like it)?
This is without a doubt Rules of the Game by James Frey. This book was the last one in the trilogy and the ending was so unsatisfying. This series is a massive battle to the death, and I wasn't happy with which characters died and how, it felt like the ending happened too easily and there was no real struggle.
1. New favorite book blog you discovered in 2017?
I can't remember which blogs I discovered in late 2016 compared to early 2017 so I am going to list a few recent discoveries
2. Favorite review that you wrote in 2017?
How can you ask me to pick? I love writing reviews, and I feel like I've really settled into a pattern and format for them. So in order of oldest to newest:
3. Best discussion/non-review post you had on your blog?
I don't actually write discussion posts, but I think the posts that aren't reviews that I'm the most proud of are my TBR break up posts and my 7 reasons I still read dystopian novels post.
4. Best event that you participated in?
I don't really participate in many events because there aren't a lot in Australia. Am I allowed to say this yearly wrap up meme?
5. Best moment of bookish/blogging life in 2017?
I got sent some books by Bloomsbury the publisher which was amazing
I got a lot more comments on my posts this year, and I love reading and replying to comments
6. Most challenging thing about blogging or your reading life this year?
Just the high levels of school work I have had. I've had to compromise with some lower quality posts that I'm not as proud of.
7. Most Popular Post This Year On Your Blog?
I'm going to mention my top 3
Top Ten Booktubers You Have to Watch // this one was from all the way back in January 2017 and has consistently gotten large amounts of attention throughout the year, but looking at the post now a lot of the pictures have gone. I might have to do a part 2
Ten Book Recommendations for Slytherins // I can't believe how much attention this one got, I didn't even publish it that long ago, I am definitely planning to do posts like this for the other houses
Overhyped Books // surprisingly this one isn't a top ten post??? one of my personal posts got this much attention?? wow… I guess people really like hearing people be salty
8. Post You Wished Got A Little More Love?
Looking back on my posts this year I feel like a lot of the ones that didn't get much attention weren't really great posts… I think I've grown a lot as a blogger this year and a lot of my posts from earlier in the year aren't all that great.
I guess one of the more recent posts I wish more people read was my "when you need the motivation to keep writing" post because it's one I reread a lot to get more motivation.
9. Best bookish discovery (book related sites, book stores, etc.)?
Well I guess I discovered the book community on twitter, I only joined twitter right at the end of 2016. If you want to follow me, I'm @BookishNights.
10.  Did you complete any reading challenges or goals that you had set for yourself at the beginning of this year?
I managed to complete my 100 book goodreads goal which I am so proud of.
1. One Book You Didn't Get To In 2017 But Will Be Your Number 1 Priority in 2018?
There are just too many, I can't pick one. The top books on my 2018 TBR include
The Red Queen by Isobelle Carmody (the last book in my all time favorite series that I somehow still haven't read)
A Darker Shade of Magic by V E Schwab (aka the book everyone seems to be raving about)
They Both Die at the End by Adam Silvera (an author I still haven't read anything by)
2. Book You Are Most Anticipating For 2018 (non-debut)?
I actually have a whole post where I talk about the top books I am anticipating. I'm going to have to go with Iron Gold by Pierce Brown.
3. 2018 Debut You Are Most Anticipating?
A Court of Miracles by Kester Grant! It's a retelling of both Les Miserables and The Jungle Book but somehow isn't getting much hype????
 4. Series Ending/A Sequel You Are Most Anticipating in 2018?
Obsidio by Amie Kaufman and Jay Kristoff
Whisper of the Tide by Sarah Tolscer
the last book in the Throne of Glass series

5. One Thing You Hope To Accomplish Or Do In Your Reading/Blogging Life In 2018?
I have a whole lot of goals at the end of my 2017 reading statistics **link***post but I'd love to host a give away at some point in 2018.
6. A 2018 Release You've Already Read & Recommend To Everyone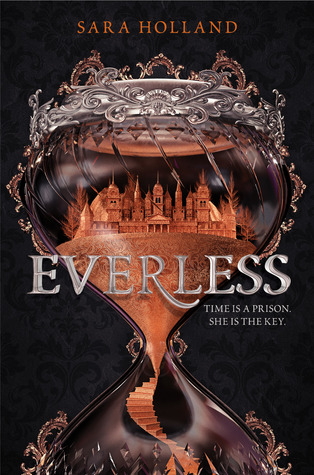 Everless by Sara Holland was really good! I have a full review of Everless that you can check out if you want to know exactly why I liked it.
So that's my 2017 yearly wrap up. What were some of your favorites of 2017?