I know I'm a little late to the party but I super enjoyed this book and I wanted to share my thoughts. Plus with all the hype about this book I'm sure people would be interested to see what I thought.
I made sure to read Leigh Bardugo's Grisha trilogy first, I have reviews of Shadow and Bone, Siege and Storm and Ruin and Rising if you're interested in reading those.
If you haven't read Six of Crows check it out on goodreads.
As the tagline to the book says, "six dangerous outcasts, one impossible heist." That's basically all you need to know going into this book. That's pretty much all I knew.
I do feel like this book was kind of overhyped for me, but it was still amazing.
There wasn't a heap of world building in the book because the world was already established from the Grisha trilogy. The book wasn't super clear about how long it had been since the Grisha trilogy, but I appreciated the little nods towards that series. The world building of Ketterdam was a bit lacking, I got a good sense of what the Barrel was like but we didn't spend enough time there for me to feel like I really knew the place. And the world building of later parts of the book was enough that the plot made sense but not much extra.
The characters were good. Their development was well done and I feel like I got an insight into each of them, although some more than others. Kaz remained a figure with limited personality due to the air of mystery surrounding him which was understandable, and I do like how he was made a bit more human with his back story. I would like to see him have some more distinct character traits and develop to trust others a bit more. I loved Inej, Jasper and Mattias, I thought they were both really interesting characters. I did feel like there wasn't quite enough development on Nina or Wylan. I am hoping to see more of them in the sequel.
In terms of character relationships, I did like that the different characters knew each other in different ways and how there were varying degrees of familiarity between them. I felt like there wasn't enough of the different characters getting to know each other better. I wanted to see more character interactions. A lot of time that this could have taken place in was used for backstory. So hopefully that will also change in the sequel. I understand that the book was in 3rd person however the character's voices didn't feel that different? That kind of stopped me from caring about the characters as much.
I liked the hints of a relationship between Jesper and Wylan. That felt natural and good and I want more of it. I also liked what happened with Nina and Mattias. His character development was really good and I loved that I was never quite sure what he was going to do. I liked the friendship between Kaz and Inej, but I really don't want them to become anything romantic. I just can't see that happening. It might have something to do with me somehow getting the impression that Inej ended up with Nina??? That was a ship I was fully expecting to sail for the whole book?? How I got that impression I have no idea… I think I saw some fanart or someone said something?? Anyway… 
In terms of plot, I did like the heist. There were so many clever bits and the pace was very fast. Unfortunately I didn't love constantly having the rug pulled out from under me, I wanted to be in on the character's plans which this book didn't really let me do. A lot of this book focused around the plot and there felt like a bit of a disconnect between the heist itself and how it affected all the characters. I can't quite put my finger on it but I feel like something was missing from this book for me. Maybe it's because I never really felt like the character's lives were at risk? Like I never felt like they were going to die?
English – I like the towers at the bottom of the crow's wing. This isn't a really complex cover but it fits the story so well. Plus that font is so cool.
French – This reminds me of the Crooked Kingdom cover. The only difference is the people there. I don't mind them as much as I usually do people on covers, but there are only 5 people and there are 6 crows??
Serbian -I like the showcasing of Kaz's cane… but I think this cover is my least favorite because it is neither artistically simple or  very interesting.
Portuguese – This cover is pretty simple to the English one. I don't mind the crow being more realistic but I think I prefer the other one.
Persian – I actually love this cover. Kaz looks so serious there and I love the shadowy/misty background. But again, there are four shadowy figures in the background which if added to Kaz makes 5, where is the 6th person??
All these covers look amazing! which one is your favorite?
I liked the world that Leigh Bardugo created in the Grisha trilogy, but as I said earlier I feel like this book didn't do much to expand that world. I feel like the development of Ketterdam was lacking.
There was more world building in terms of culture, economy and mindset of different groups, especially Fierdan culture which was really interesting to see. However the physical environments didn't come alive in my head.
Leigh Bardugo's writing has never been one that I have noticed in either the positive or the negative sense. I feel like her way with words has developed and improved since the Grisha trilogy but it doesn't wow me.
I like heist stories, and this one dived right in. The book wasted little time setting up for the heist which kind of shocked me. I was expecting a far longer planning stage, but this way it didn't get boring.
The book spends a large portion on the characters doing the heist which was good to see. It didn't feel rushed or glazed over, and we got to see the different characters fulfilling their roles at various locations despite the relatively short time frame of the heist.
There were a lot of plot twists that I didn't see coming which was good. They felt natural and made sense looking back. It never felt like the characters were hiding information from the reader, which really annoys me because it is a cheap way to get that surprise factor.
My only complaint is that I never really felt like the character's lives were in danger. It was more a case of "let's see how they get out of this one." The ending was epic and everything I had been wanting from the book. It really played off the characters strengths and weaknesses.
Kaz: He was alright but I never really connected to him, mainly because one whole point of his character was that he trusted no one and kept himself pretty emotionless. Although I understood that it was part of his character and I could sympathize with him because of his past, I struggled to care about him as much as the other characters which was a shame considering so much of the book focused around him and his experiences.
Inej: I liked her story and her mindset. It was good to see a character struggle with morality. She still wanted to be a good person and had good intentions, she wasn't someone who would do anything to achieve her goals. However she'd been pushed into a position where she had limited options and had to do immoral things. That was really interesting to read about.
Nina: Nina remained a bit of a mystery in this book. I liked her a lot whenever she appeared but I feel like I still don't really know her, so hopefully in the next book. Her relationship with Matthias was really back and forth and to start with I didn't really like it but by the end I was hooked.
Matthias: I loved his growth as a character. Too often in YA books there are characters who act in a way that reinforces negative mindsets about issues such as gender, race, sexuality and disabilities. I love how the book community is quick to criticize these actions, however in my mind it is more more important to have characters who learn why their behavior is problematic and change than having characters who are perfect in their mindset towards such issues. We need more characters like this.
Jesper: I liked how he lightened the mood while being more complex than a "comic relief" character. I really liked his scenes and him as a character but I feel like he wasn't there enough in this book. I wanted moooore.
Wylan: He was such a nice contrast to the cut-throat attitude of the others. He really offered us an insight into the world and he was so sweet. I need to know more about him and his past.
heists…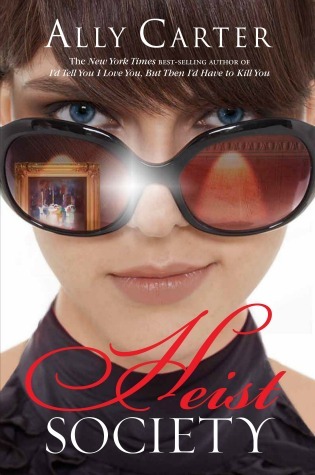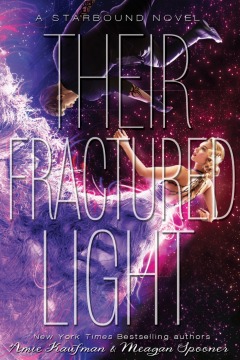 Heist Society by Ally Carter – This is definitely a lot lighter than Six of Crows, but the heist is A+ and the crew has a really nice dynamic.
Their Fractured Light by Amie Kaufman and Meagan Spooner (3rd book in the Starbound trilogy) – This series follows different main characters each book and this book features a guy who is a hacker and a girl who is good at reading people. It's not exactly a heist, but they are trying to infiltrate a building without being caught. I have a review of Their Fractured Light if you're interested.
antiheroes…
Zeroes by Scott Westerfeld and others – All the characters in this series are questionable, plus they have some really unique powers.
Wolf by Wolf by Ryan Graudin – I loved this duology, the main character is fighting for the right cause but is willing to do basically anything to achieve her goals. Plus some of the people she meets along the way are very untrustworthy.
Red Rising Pierce Brown – There are so many antiheroes in this series and I love them. Some shady stuff goes down and it is great to see everyone back stabbing each other.
have you read six of crows yet? what did you think of it?