Siege and Storm is the second book in Leigh Bardugo's Grisha Trilogy. Check out my review of Shadow and Bone, the first book in the trilogy. I read both books in quick succession and now I am waiting for the third book in the trilogy to be returned to my library so I can read it.
NOTE: there will be spoilers for Shadow and Bone in this post
After Alina mercifully spared the stag in the last book things went south for her. The Darkling didn't have the same merciful traits and now Alina's power is under his control. She is on the run with Mal trying to stay out of the Darkling's grasp so that he can't cause harm to the country once again.
Trying to keep her identity as sun summoner is difficult, and not made any easier by the collar of bone around her neck. Rumors of the Darkling's survival are abundant and Alina finds herself returning to her homeland to prevent his darkness engulfing the country.
23% – Wow this world just got so much bigger, I love it
52% – Damn… I was not expecting some of the certain developments that have occurred. Leigh Bardugo is very good at planting information in her books that is going to be used later.
I really enjoyed this book. I liked how the world expanded and the world building was really good even though I still wish there was more. The writing as still amazing and fast paced, and I found there was a lot more character development in this one so I was able to relate to the characters a lot better. The new characters that were introduced were amazing and I liked how this book showed another side of the grisha powers.
I liked how the plot developed, and how the story continued to grow, however the final conflict felt a bit rushed and at times I was confused as to what exactly was happening and had to reread sections in order to understand. There were some clever revelations, but not as many as I would have liked. I am not sure how this massive story is going to be wrapped up in one book, hopefully it won't feel too rushed.
I did like Alina's character development and how the story showed her growing and the changes in her relationships with others due to her power/position. It was done really realistically. Several of Alina's actions and decisions still felt erratic and very rash but I guess that is just a part of her personality. There were a few plot things that seemed too convenient, and I would have liked to see them integrated a bit more smoothly into the natural flow of the story.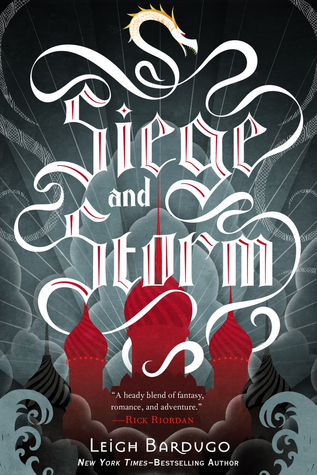 This is the typical English cover, the one I have. I like how it is pretty similar to the previous one in the series and I like how it gives a few hints of what is going on in the story
This is a pretty similar English cover, the only difference is the colour. I think I like the grey better because it fits with the other books in the series but this is a really pretty blue colour
I really like the look of this cover, it's an amazing design and so simple. However something about it just doesn't fit the story for me
Swedish – we're back to the covers with models, it isn't anything special really and I don't find it that interesting or representative of the story
German – this is a cute cover, I really like the ink blot effect on the pictures. I also like how it is similar to the german cover for the previous book in the series because there is nothing better than book covers that match
German – this cover is so cliche and has no actual links to the story, I don't like it and honestly this cover would stop me from picking up the book
Polish – I like how it's still got the golden city, but I think that was more effective for the first book. Apart from the grey sky in the background it isn't that different and I am underwhelmed.
Danish – This is actually an adorable cover. It is sequential with the previous one in the series but has the little boat at the bottom which is nice. I think it could be a bit more creative but I like it.
Vietnamese – This one has a lot going on. There is the tower which I like, then there is that faint image of someone's eye's which I find kind of typical and I don't think it adds to the cover much. I also like the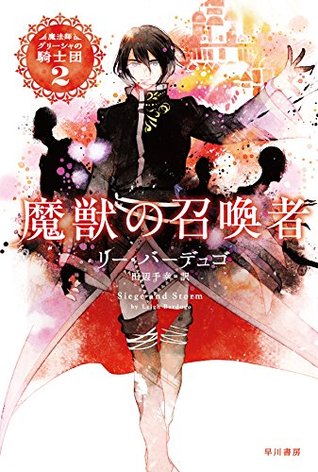 The plot kept moving pretty fast
I loved the characters that were introduced and how they were introduced and getting to know them was interesting
I felt more connected to Alina this book, possibly because there was a bit more character development but also probably because she took action in this book
The world building was really interesting, I liked seeing more of other places in the world
The moral discussions were really interesting
The stakes never felt that high, I didn't really worry for the characters
I wanted more from the ending of this book, it was quite underwhelming
I just wanted more from this book, it could have been much more dramatic which bigger tension