As some of you might know, I am Australian. There is a major lack of Australian books among the popular YA books that we all talk about. That's why #LoveOzYABloggers is has started a fornightly meme to help book lovers to spread the Australian book love. This time the theme is fantasy novels, and considering that is my primary genre I thought I would join in and recommend some of my favorite Australian YA fantasies.
#LoveOzYABloggers is hosted by #LoveOzYA, a community led organisation dedicated to promoting Australian young adult literature. Keep up to date with all new Aussie YA releases with their monthly newsletter, or find out what's happening with News and Events, or submit your own!
Obernewtyn Chronicles
What better way is there to kick off this list than with my all time favorite series, The Obernewtyn Chronicles by Isobelle Carmody. If you've read more than a few of my posts you probably know all about this series because I talk about it all the time, but I am going to talk about it once again. You should all have this series on your TBR list by now and if not I don't know what more I can do to convince you so feel free to scroll right past this section and on to the next book.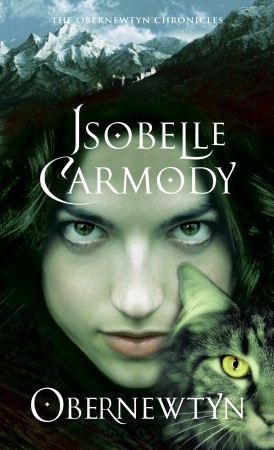 In a world struggling back from the brink of apocalypse, life is harsh. And for Elspeth Gordie, it is also dangerous. That's because Elspeth has a secret: she is a Misfit, born with mysterious mental abilities that she must keep hidden under threat of death. And her worries only multiply when she is exiled to the mountain compound known as Obernewtyn, where—for all her talents—Elspeth may finally and truly be out of her depth. Then she learns she's not the only one concealing secrets at Obernewtyn.
In my mind this is a high fantasy series, but I have heard some people describe it as more science fiction or dystopian, and doing this post has got me curious as the the distinction between sci-fi and fantasy.
This is an amazing series with so many plot twists and so much world building. So much happens in this series that I can't believe the whole story is contained within seven books, although they are massive books so I guess I shouldn't be surprised.
Finnikin of the Rock
I have only read the first book in the series, and it was quite a while ago so you're going to have to forgive me for not knowing much. Also I am endlessly getting confused between this series and another one that I can't remember the name of right now because they have really similar covers. Finnikin of the Rock by Melina Marchetta is a slightly more romance heavy fantasy but I remember finding of the first book really satisfying, so that's a good thing.
Finnikin of the Rock and his guardian, Sir Topher, have not been home to their beloved Lumatere for ten years. Not since the dark days when the royal family was murdered and the kingdom put under a terrible curse. But then Finnikin is summoned to meet Evanjalin, a young woman with an incredible claim: the heir to the throne of Lumatere, Prince Balthazar, is alive.

Evanjalin is determined to return home and she is the only one who can lead them to the heir. As they journey together, Finnikin is affected by her arrogance . . . and her hope. He begins to believe he will see his childhood friend, Prince Balthazar, again. And that their cursed people will be able to enter Lumatere and be reunited with those trapped inside. He even believes he will find his imprisoned father.

But Evanjalin is not what she seems. And the truth will test not only Finnikin's faith in her . . . but in himself.
Nevernight Trilogy
This books is quite popular in the online book community, and although I haven't read it quite yet I thought we should celebrate the more mainstream success of an Australian YA fantasy novel. I have heard so many people talking about Nevernight by Jay Kristoff describing it as being very dark, but full of magic and adventure. I plan to pick it up really soon.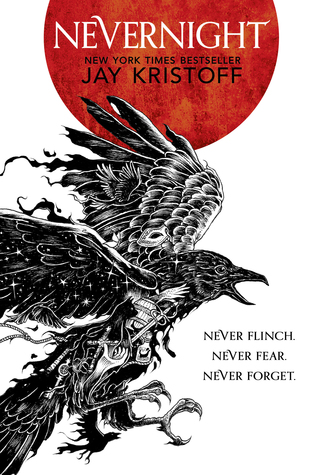 Destined to destroy empires, Mia Covere is only ten years old when she is given her first lesson in death.

Six years later, the child raised in shadows takes her first steps towards keeping the promise she made on the day that she lost everything.

But the chance to strike against such powerful enemies will be fleeting, so if she is to have her revenge, Mia must become a weapon without equal. She must prove herself against the deadliest of friends and enemies, and survive the tutelage of murderers, liars and demons at the heart of a murder cult.

The Red Church is no Hogwarts, but Mia is no ordinary student.

The shadows love her. And they drink her fear.
Between the Lives
Between the Lives by Jessica Shirvington is a book that made me cry so much. The book is done in a way where you're not sure whether the narrator is unreliable the whole way though which makes it super interesting to read. I absolutely loved this book, the romance was super cute and I this book really played with my brain.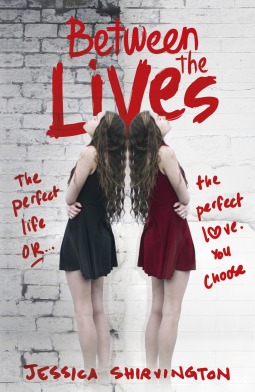 Sabine isn't like anyone else. For as long as she can remember, she's had two lives. Every twenty-four hours she "shifts," living each day twice. In one life, Sabine has everything: popular friends, perfect grades, expensive clothes, and the guy everyone wants. In the other, Sabine's family struggles financially, and her friends are considered rebels. But then she meets Ethan. He's gorgeous and challenging, and he makes her feel like she's never felt before.

All Sabine really wants is the chance to live only one life. But when this finally becomes possible, is she willing to risk everything – including losing the one person who might actually believe her – to make it happen?
Saltwater Vampires
Saltwater Vampires by Kirsty Eagar is a YA fantasy that's a bit darker than some of the others on this list. It's a bit of a paranormal/horror novel, but it's also based on some events that really happened which is super creepy. I had the pleasure of meeting Kirsty at a writer's conference and so this was one of the first books that came to mind when I first saw this topic.
He looked to the sky, praying for rain, a downpour, some sign from the heavens that he should refuse the abomination contained in that flask. But all he saw was the bloated white face of the moon smiling down on him …

And the sky around it was cold and clear and black …

They made their circle of blood. And only the moon witnessed the slaughter that followed.

For Jamie Mackie, summer holidays in the coastal town of Rocky Head mean surfing, making money, and good times at the local music festival. But this year, vampires are on the festival's line-up … fulfilling a pact made on the wreck of the Batavia, four hundred years ago. If their plans succeed, nobody in Rocky Head will survive to see out the new year.
The Seventh Tower
This series is by Garth Nix, a pretty well known YA author. I really loved this series, I think it was one of the first fantasy series that I actually read and the world building was so amazing. I can remember parts of this series so vividly and the plot kept me hooked the whole time. I would highly recommend The Seventh Tower series as a high fantasy with a really intriguing plot. The only thing I didn't like about this series was that there were only six books?? but the series name had "seven" in it so I presumed there would be seven… I still have no closure.
Tal tries to steal a sunstone, but during his act of thievery is thrown off the Castle of Seven Towers by a powerful Spiritshadow Keeper. He falls down to the iceworld below, where he is captured by Icecarls. To save his life, he must team up with Milla – a Shield-Maiden in training – and offer his aid to the nomads.
Halo
The Halo series by Alexandra Adornetto is an urban fantasy series about angels and demons. It's probably the only angel/demon series I have read which might explain why I don't have many expectations for it. I loved this series, the plot moved so fast and the writing was really good.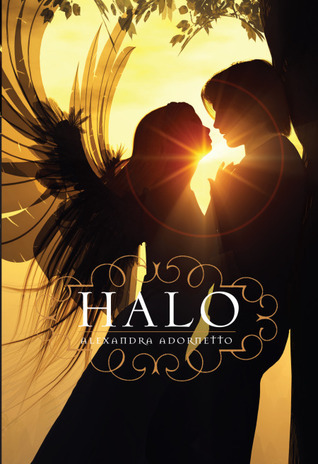 An angel is sent to Earth on a mission.
But falling in love is not part of the plan.

Three angels – Gabriel, the warrior; Ivy, the healer; and Bethany, the youngest and most human – are sent by Heaven to bring good to a world falling under the influence of darkness. They work hard to conceal their luminous glow, superhuman powers, and, most dangerous of all, their wings, all the while avoiding all human attachments.

Then Bethany meets Xavier Woods, and neither of them is able to resist the attraction between them. Gabriel and Ivy do everything in their power to intervene, but the bond between Xavier and Bethany seems too strong.

The angel's mission is urgent, and dark forces are threatening. Will love ruin Bethany or save her?
Have you got any Australian YA fantasy recommendations?