Monthly recommendations is a goodreads group started by Trina from Between Chapters and Kayla from Kayla Rayne. The topic for this month is big books, books with over 500 pages. So if you're looking for some LONG books to read, you've come to the right place because I have a LOT of ideas, often long books are high fantasy so that's right up my alley. There are a lot of books later on in series that are quite long but I want to try to recommend some that are more from the beginning of series.
Obernewtyn Chronicles
This is my favorite series ever, but I haven't even read the last book in the series yet. The reason for that is because of the length of the series. I'll give you a quick run down of the length of the books (in pages):
Obernewtyn – 256
The Farseekers – 320
Ashling – 480
The Keeping Place – 754
The Stone Key – 1000
The Sending – 755
The Red Queen –  1120
Yeah. That's right. They're massive. Actually some of these books are so big that in America they've been split into two books each which gets kind of confusing but just shows off their MASSIVE size.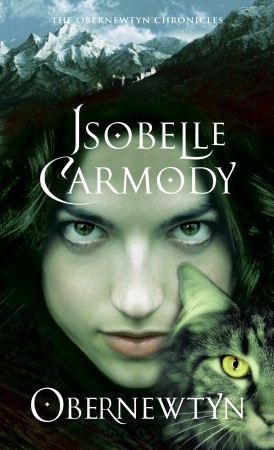 These books are kind of dystopian but were released in the 1990s which was before dystopian was really a thing. So it's kind of fantasy. It does have a 'chosen' one trope but it's done really well. And there's magic, and a rebellion, and … you know what I'll just put in the synopsis of the first book.
In a world struggling back from the brink of apocalypse, life is harsh. And for Elspeth Gordie, it is also dangerous. That's because Elspeth has a secret: she is a Misfit, born with mysterious mental abilities that she must keep hidden under threat of death. And her worries only multiply when she is exiled to the mountain compound known as Obernewtyn, where—for all her talents—Elspeth may finally and truly be out of her depth. Then she learns she's not the only one concealing secrets at Obernewtyn.
Another great thing about this series is that the first book could almost be a standalone, so if you're just not interested after the first book you can stop there. If this series sounds like something you'd be interested in reading then here's a link to the series on goodreads.
Plus I totally need ALL the different versions of these book covers. Because they've been out for so long the oldest books in the series have like 10 different versions. I have all the books, but I want all of them in all the different covers because the versions I read first have personal value but the most recent versions are beautiful but I actually have a different version of them.
Afterworlds
Afterworlds by Scott Westerfeld is quite a long book at 599 pages, although in its defense it's basically two books in one. This book is a stand alone (I think…) which is kind of rare for a long book and it is about book publishing so that's cool
Here's the goodreads synopsis:
BELIEVING IS DANGEROUS…

Darcy Patel is afraid to believe all the hype. But it's really happening – her teen novel is getting published. Instead of heading to college, she's living in New York City, where she's welcomed into the dazzling world of YA publishing. That means book tours, parties with her favorite authors, and finding a place to live that won't leave her penniless. It means sleepless nights rewriting her first draft and struggling to find the perfect ending… all while dealing with the intoxicating, terrifying experience of falling in love – with another writer.

Told in alternating chapters is Darcy's novel, the thrilling story of Lizzie, who wills her way into the afterworld to survive a deadly terrorist attack. With survival comes the responsibility to guide the restless spirits that walk our world, including one ghost with whom she shares a surprising personal connection. But Lizzie's not alone in her new calling – she has counsel from a fellow spirit guide, a very desirable one, who is torn between wanting Lizzie and warning her that…

BELIEVING IS DANGEROUS.

In a brilliant high-wire act of weaving two epic narratives – and two unforgettable heroines – into one novel, Scott Westerfeld's latest work is a triumph of storytelling.
I found this book really interesting because it is about the publishing industry and it's also quite fast paced. However there were times when the cuts between the stories felt jarring and the plot was slow moving.
Keeper of the Lost Cities
This is another series, and they are also all really long. I love this series, it has been with me for a long time and wow for a middle grade series this book is LONG. I am only just realising how long, no wonder it feels like so much happens in each book. (goodreads)
So here's the page count of each of the books in the series so far.
Keeper of the Lost Cities – 496
Exile – 576
Everblaze – 624
Neverseen – 672
Lodestar – 676
Here's the synopsis for the first novel
Twelve-year-old Sophie Foster has a secret. She's a Telepath—someone who hears the thoughts of everyone around her. It's a talent she's never known how to explain.

Everything changes the day she meets Fitz, a mysterious boy who appears out of nowhere and also reads minds. She discovers there's a place she does belong, and that staying with her family will place her in grave danger. In the blink of an eye, Sophie is forced to leave behind everything and start a new life in a place that is vastly different from anything she has ever known.

Sophie has new rules to learn and new skills to master, and not everyone is thrilled that she has come "home."
There are secrets buried deep in Sophie's memory—secrets about who she really is and why she was hidden among humans—that other people desperately want. Would even kill for.

In this page-turning debut, Shannon Messenger creates a riveting story where one girl must figure out why she is the key to her brand-new world, before the wrong person finds the answer first.
I really love this series, there's a beautiful fantasy world and a really interesting plot that drives forward and is very fast paced. The best thing about this series is undoubtedly the characters, we get to watch as they grow and learn and make decisions as they turn into teenagers. In some ways this series reminds me of Harry Potter which I know is quite a bold claim, but there's a world hidden away from the humans and in that world is a school for kids with abilities?? There are definitely some similarities. And it just has that really cute and mystical feel that warms your heart.
Seven Realms Quartet
This is another high fantasy series that I love and intend to reread soon but I haven't gotten to because it's so long. I would definitely recommend reading them. (goodreads)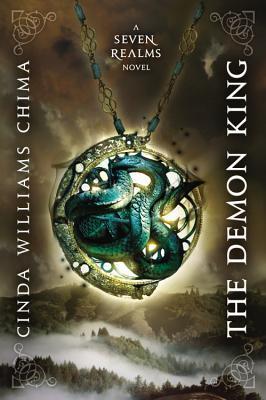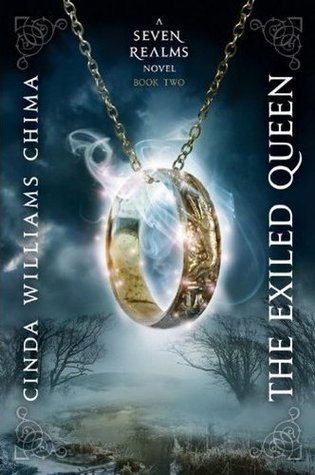 The Demon King – 506
The Exiled Queen – 586
The Gray Wolf Throne – 517
The Crimson Crown – 598
Times are hard in the mountain city of Fellsmarch. Reformed thief Han Alister will do almost anything to eke out a living for his family. The only thing of value he has is something he can't sell—the thick silver cuffs he's worn since birth. They're clearly magicked—as he grows, they grow, and he's never been able to get them off.

One day, Han and his clan friend, Dancer, confront three young wizards setting fire to the sacred mountain of Hanalea. Han takes an amulet from Micah Bayar, son of the High Wizard, to keep him from using it against them. Soon Han learns that the amulet has an evil history—it once belonged to the Demon King, the wizard who nearly destroyed the world a millennium ago. With a magical piece that powerful at stake, Han knows that the Bayars will stop at nothing to get it back.

Meanwhile, Raisa ana'Marianna, princess heir of the Fells, has her own battles to fight. She's just returned to court after three years of freedom in the mountains—riding, hunting, and working the famous clan markets. Raisa wants to be more than an ornament in a glittering cage. She aspires to be like Hanalea—the legendary warrior queen who killed the Demon King and saved the world. But her mother has other plans for her…

The Seven Realms tremble when the lives of Hans and Raisa collide, fanning the flames of the smoldering war between clans and wizards.
I had never heard of this series before it was recommended to me by a friend. I am so glad that I read them. The world is beautifully built and the characters are really interesting. I was really frustrated at this series (in a good way) because the two main characters don't meet much at all, and when they do it's under false pretenses and I got so invested in these two characters that I was annoyed by that. But it was really good to see how the decisions of one impacted the other and visversa.
Mistborn
I am beginning to see a trend, long books are ones I want to read or reread but haven't yet. I have only read the first book in the Mistborn series but I totally mean to read the rest. So these are pretty long books. (gooodreads)
The Final Empire – 647
The Well of Ascension – 804
The Hero of Ages – 772
In a world where ash falls from the sky, and mist dominates the night, an evil cloaks the land and stifles all life. The future of the empire rests on the shoulders of a troublemaker and his young apprentice. Together, can they fill the world with colour once more?
In Brandon Sanderson's intriguing tale of love, loss, despair and hope, a new kind of magic enters the stage— Allomancy, a magic of the metals.
And I actually didn't enjoy the book until I was nearly done with it. This is the sort of book that once you get to the end and see how everything weaves together it is totally worth it but before that it's a just so-so. I loved the characters, especially Elend and I found the dynamics between the characters really interesting. This is my first Brandon Sanderson novel and I totally aim to read more soon but I would say that this is a good first one (from the limited knowledge I have).
The Lunar Chronicles
I feel like this series will be on a lot of people's lists, but they're so worth it. It's a great series that I just read recently, they're sci-fi retellings. If you haven't read this series you you should totally go do that. (goodreads)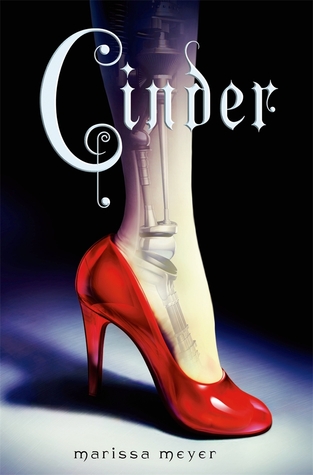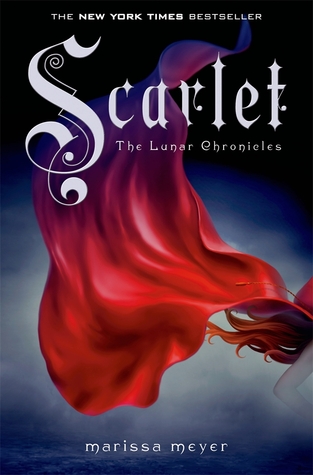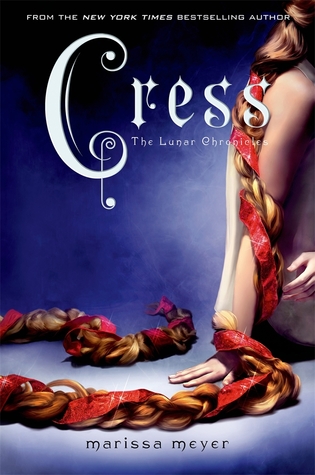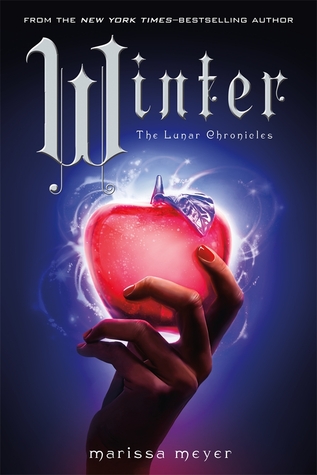 Cinder – 387
Scarlet – 452
Cress – 550
Winter – 823
Sixteen-year-old Cinder is considered a technological mistake by most of society and a burden by her stepmother. Being cyborg does have its benefits, though: Cinder's brain interference has given her an uncanny ability to fix things (robots, hovers, her own malfunctioning parts), making her the best mechanic in New Beijing. This reputation brings Prince Kai himself to her weekly market booth, needing her to repair a broken android before the annual ball. He jokingly calls it "a matter of national security," but Cinder suspects it's more serious than he's letting on.
Although eager to impress the prince, Cinder's intentions are derailed when her younger stepsister, and only human friend, is infected with the fatal plague that's been devastating Earth for a decade. Blaming Cinder for her daughter's illness, Cinder's stepmother volunteers her body for plague research, an "honor" that no one has survived.
But it doesn't take long for the scientists to discover something unusual about their new guinea pig. Something others would kill for.
The Lunar Chronicles are amazing okay, so if you haven't read then you should go do that. The characters were really amazing and this was just a really cute story that was also really amazing.
So these are my recommendations for big books, I'm interested to hear if you have any recommendations for me.