Top Ten Tuesday is a weekly meme hosted by The Broke and The Bookish, this week we got to choose our own topic so I thought I'd do something a little bit different and instead of recommending books I'll recommend ten booktubers (book youtubers) that you need to watch.
abookutopia
Sasha is really engaging and  her videos are very creative. She always finds ways ways to put a spin on the videos everyone else is doing to make them her own. Plus she has a super cute dog. Videos I would recommend include:
bedtimebookclub
This channel is a group of three Australian women so how can I not support them? They're relatively new but so fun to watch. Their videos feel more casual because they chat with each other as well as to the camera which creates a really nice dynamic. They're also really into feminist literature and I have found so many good books through them. Videos I would recommend include
between chapter
Trina is honestly one of my favorite booktubers. She post a lot of reviews that are very detailed and helpful for deciding what book to read. Plus there's just something about her that makes her videos feel really sincere. Videos I'd recommend include
readbyzoe
Zoe is such a inspiring and positive person. She has a goodreads bookclub that has been reading Jane Austen novels that I have been a part of which has helped me to expand my horizons with reading classics. She also posts a lot of harry potter videos which are so  fun to watch. Videos I'd recommend include
ClarisseReads
Clarisse is just such a cute human being. She talks a lot about fantasy and sci-fi like I do, and she is all about diversity which has given me so many recommendations. Many of the books she talks about are ones that are less talked about which is really good to see. Videos I would recommend include
PeruseProject
Regan is really good at analyzing books and pulling apart the aspects that she liked and didn't like which is so helpful. She also posts some videos that are focused on other things in her life like clothes, travel and self happiness. Videos I would recommend include
The Book Archer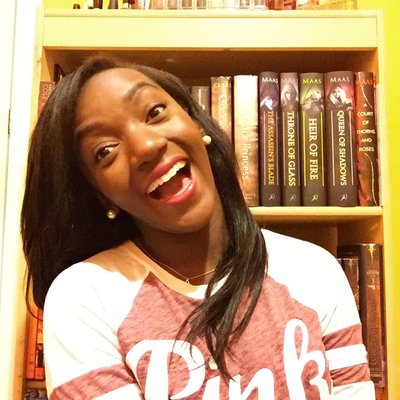 Kashawn is such a bright and upbeat person. She has some really original videos and I just really like the way she interacts with the camera. Her opinions on books are really similar to my own so I know when she's excited about something I should be excited too. Videos I recommend include
Sara Ella
Sara Ella is just so sweet. She does a lot of disney videos along with videos related to her writing, and once you've watched some of her videos you just can't help but love who she is as a person. Videos I recommend include
Sabrina the Teenage Reader
I don't know what it is, but Sabrina is so relatable to me. Her opinions on books are so well thought out and really help me think about books on a deeper level. She also does so many clever videos and ones that aren't only related to books. Videos I recommend include
Bookishsami
The way Sami talks about books is really quite similar to how I imagine that I sound when I talk about books. She has a lot of similar opinions to me and sounds so friendly and excited about what she is talking about.
videos I recommend include
I hope these booktubers help you add to your already full TBR. What topic did you chose for the freebie this week?