I am jumping on the bandwagon and doing The Perpetual Page-Turner's annual end of the year bookish survey. I can't believe I have made it to the end of the year with this blog and we will be celebrating a one year anniversary soon. If you have any ideas of how I should celebrate that let me know. Now let's get into the survey, and beware this is an incredibly long post because when it comes to books I am so bad at making choices. Legit this post is 4-5x longer than most of my other posts… have fun.
Note: I am sorry for all the shameless plugging for my reviews in this post, I couldn't stop myself.
Number of Books Read – 65 (although it may jump to 67 before the year is over)
Goodreads Goal – 100 80 75
Most Read Genre – Fantasy
Best Book You Read In 2016?
This is such a difficult choice to make. Here are the books I gave 5 stars to this year that I still feel like truly deserve them. Neverseen took the Keeper of the Lost Cities series to the next level. Throne of Glass was an amazing start to the series. Golden Son smashed my heart to pieces (review here). Born Wicked was really interesting and surprising (review here). Time Riders, The Infinity Cage twisted my brain and I loved every second of it (series review here). Then Illuminae  (review here) and Gemina both shocked and excited me. I think they would have to be the best books I read this year.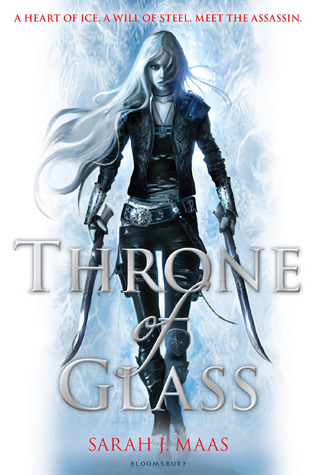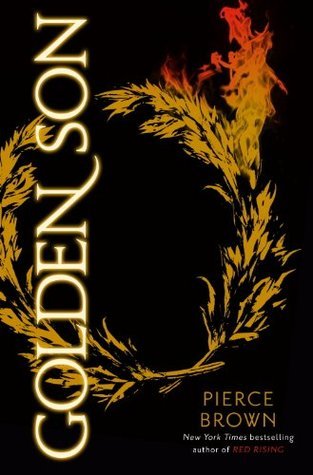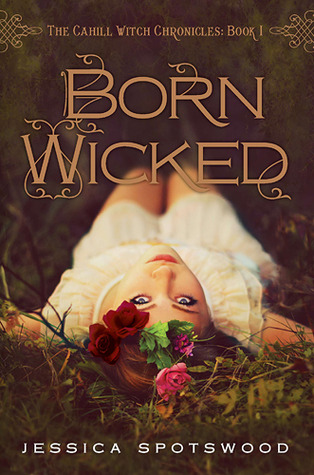 Book You Were Excited About & Thought You Were Going To Love More But Didn't? // Book You Weren't Excited About & Thought You Were Going To Hate But Didn't?
There actually weren't many books I was really excited for and didn't enjoy. Most of the books I didn't enjoy were ones I knew I wasn't going to enjoy but was reading purely to finish a series or with friends for the entertainment factor. One book I am surprised I didn't like was The Book Thief, it just wasn't my thing. Some other books that could probably be added are.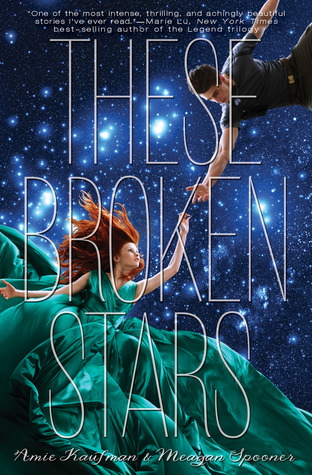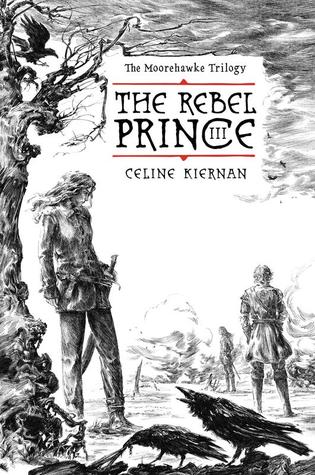 There are however a bunch of books that I didn't think I was going to enjoy and I really did.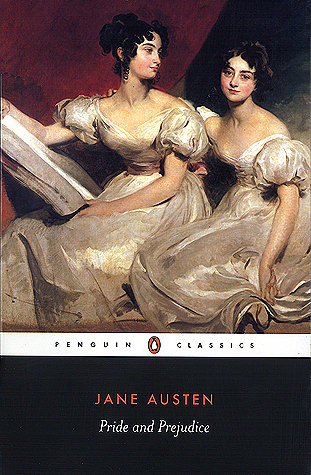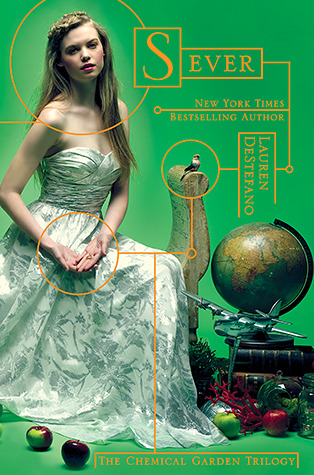 Most shocking or surprising (in a good way or bad way) book you read?
Either Illuminae (review here) or Frayed (review here). There were MASSIVE plot twists in both that I didn't see coming.
Book You "Pushed" The Most People To Read (And They Did)?

I don't really know how many people I have pushed to read because my unofficial job at school is book woman and I have so many conversations with people about what I am reading. I also made a poster of nearly 100 books people should ready for an assignment so hopefully there are more of these than I realise because all I can think of that people actually read is The Raven Boys (review here).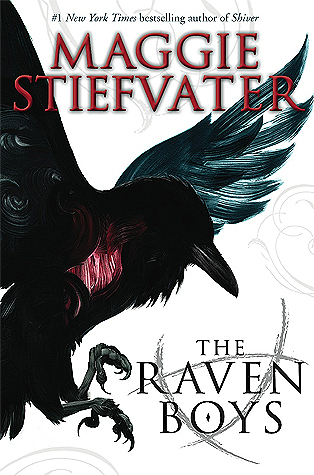 Best series you started in 2016? Best Sequel of 2016? Best Series Ender of 2016?

The best series that I started is a tough call between the following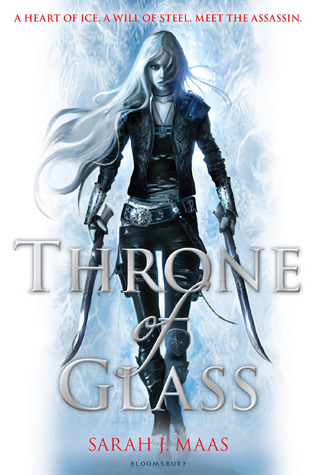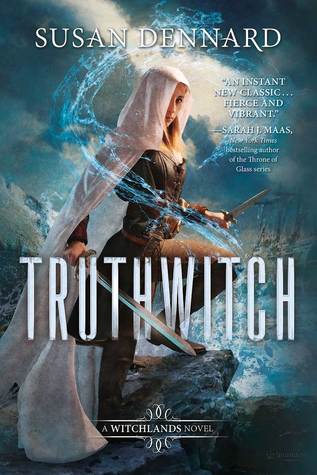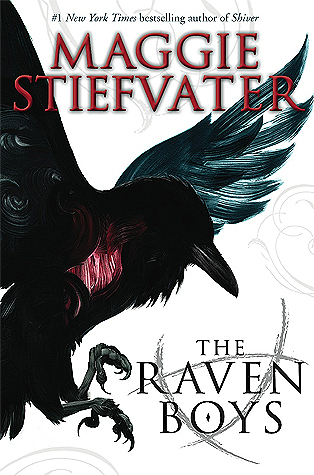 Best sequel I read is between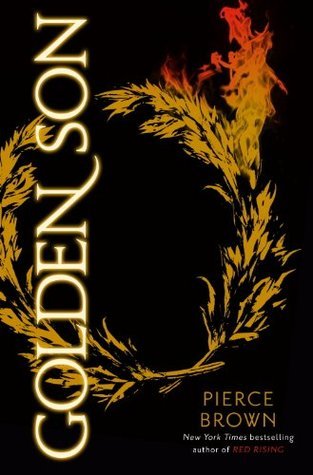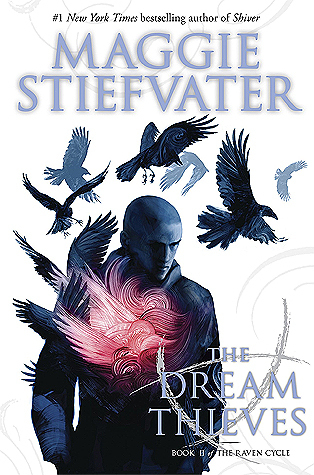 I didn't read many series enders that I actually loved but here are the two I really enjoyed
Favorite new author you discovered in 2016?
Ok this is one that is more simple to answer. There are four authors who I hadn't heard of before this year and I now love. They are:
Best book from a genre you don't typically read/was out of your comfort zone?
Considering that 98% of the books I read are fantasy (I estimate) anything set in the real world scares me because I worry it will be too similar to what I see in my life. This year I read two books that weren't exactly fantasy but they weren't at all similar to my life. Afterworlds is half paranormal romance and half contemporary coming of age story. Both of these were a bit scary to me but I enjoyed the book on the most part (review here). I also read Frayed which I mentioned above as a surprising book I read this year. This thriller kept me guessing, that's for sure (review here).
Most action-packed/thrilling/unputdownable book of the year?
Again I have a few.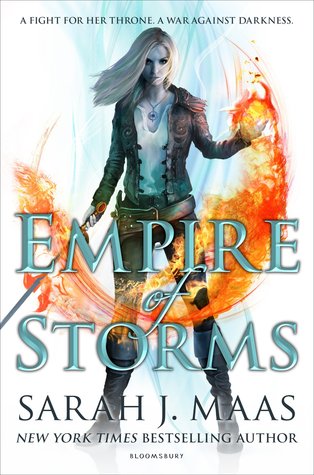 Book You Read In 2016 That You Are Most Likely To Re-Read Next Year?
I don't typically reread book but there are a handful that I really want to reread before I read the rest of the series, or just because I enjoyed reading it so much so here we go: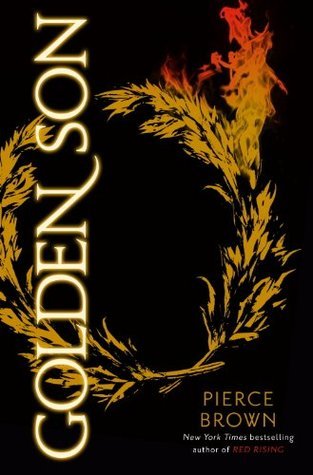 Favorite cover of a book you read in 2016?
I know this is a horrible thing to say but I don't actually love covers that much. I love the idea of having a book so that I can look at it and remember when I was reading it. Like with people, the more memories I have with them the more beautiful they are to me. My top three covers are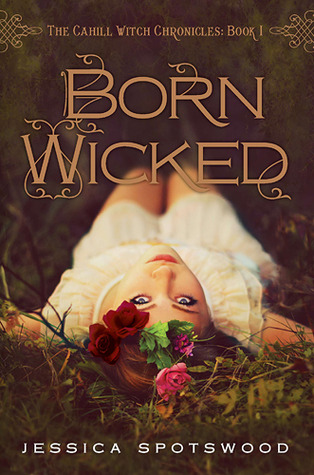 Most memorable character of 2016?

Adelina Amouteru from The Young Elites trilogy. I read the first two books this year, The Young Elites (review here) and The Rose Society (review here). These are some of the first reviews I posted on this blog wow. Adelina is a really unique character and it was really interesting to see her journey throughout the first two novels to become a darker character.
Most beautifully written book read in 2016?
Maggie Stiefvater hands down. This year I have read The Raven Boys (review here) and The Dream Thieves and her writing is just so lyrical and amazing. Although I admit I don't really love the covers…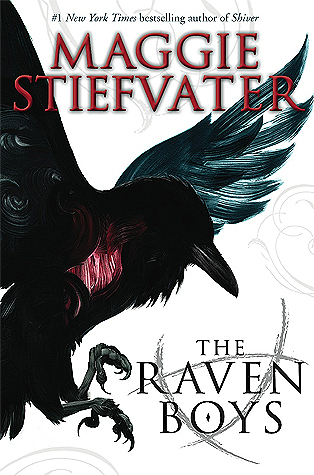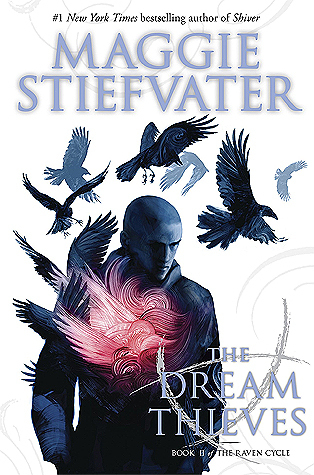 Most Thought-Provoking/ Life-Changing Book of 2016?
This is such such a hard question considering I don't read many books that have really strong visible messages. I think I have to say Animal Farm which I read for school but really enjoyed. It was really interesting to see how the story was metaphorical but can be applied to so many real life things. I find psychology really interesting and how this book plays with the minds of the characters is really interesting.
Book you can't believe you waited UNTIL 2016 to finally read?
Throne of Glass (and the rest of the series) along with A Court of Thorns and Roses (review here). I devoured all the Sarah J Maas novels once I started, and it's not like I didn't know her books were out there. I just put off reading them.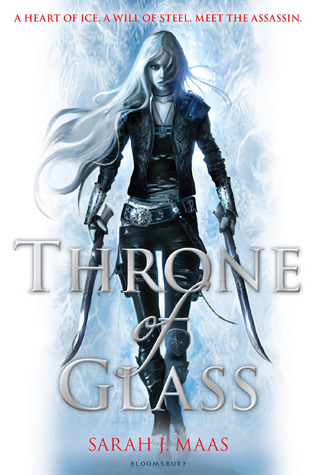 Shortest & Longest Book You Read In 2016?
Shortest (not including novellas) – Animal Farm
Longest – Empire of Storms (review here)
OTP OF THE YEAR (you will go down with this ship!)

Honestly I don't get on board of many ships because usually I just love one of the characters and claim them as my spirit animal. Here are some of the ones I did ship.
Favorite Non-Romantic Relationship Of The Year
Books You Read In 2016 Based SOLELY On A Recommendation From Somebody Else/Peer Pressure:
I thought there would be more of the but there are only three
Newest fictional crush from a book you read in 2016?
Best 2016 debut you read?
I didn't read many 2016 debuts because they are harder for me to get my hands on and most of the time I like giving the series a bit of time to see what other people think and allow other books to be released. The ones I couldn't help myself from reading were: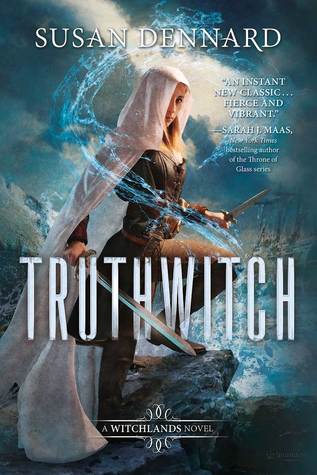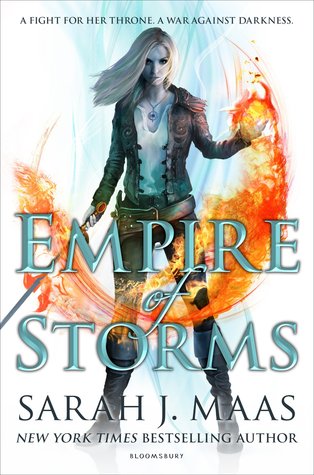 Best Worldbuilding/Most Vivid Setting You Read This Year?
The Young Elites (review here) or The Final Empire (review here). They both had really vivid fantasy worlds that made sense to me and were well conveyed. I loved the magic systems in both books and felt like the world was used to support the plot so well.
Book That Put A Smile On Your Face/Was The Most FUN To Read?
The One by Kiera Cass purely because I was expecting cuteness and minimal world building and I got cuteness and some world building which just made the book better. It was an easy read where I didn't have to keep track of characters or setting or magic system stuff and I could just read the story.
Book That Made You Cry Or Nearly Cry in 2016?
I didn't read many sad books this year but I read The Mayan Prophecy and considering this is the eighth book in the series I was quite attached to the characters. This book had some things happen that made me feel super sad for them.
Hidden Gem Of The Year?
The whole Time Riders series (review here) which is basically a time traveling sci-fi type story with history and clones and weird dimensional things. Go read it please.
Book That Crushed Your Soul?
Champion by Marie Lu… just ahhh that ending.I liked it but at the same time it was not okay. I need to know what happens after. Review here – this was actually the first review I wrote so… wow.
Also Heartless by Marissa Meyer which I only read a few days and it did such a good job of getting me super hopeful and attached to the characters only to rip it all away from me.
Most Unique Book You Read In 2016?
Although Illuminae was very unique in terms of the style I think in terms of plot the most unique books I read were: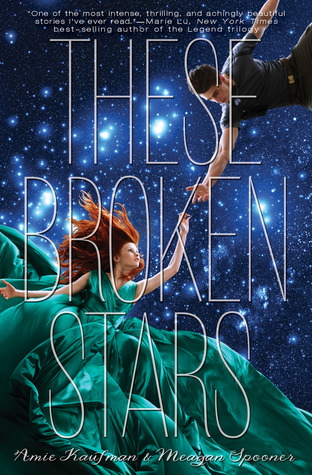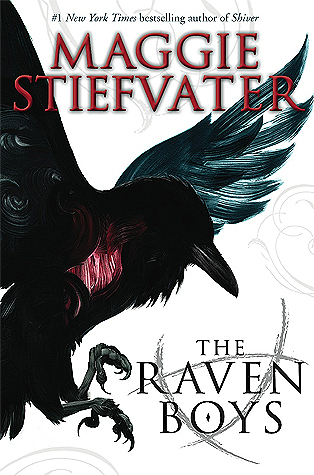 Book That Made You The Most Mad (doesn't necessarily mean you didn't like it)?
The Red Queen (review here) had so many weird plot things and messed with my emotions so much, still not sure how I feel about this book.
New favorite book blog you discovered in 2016?
I discovered all my book blogs this year so here are my top three
Favorite review that you wrote in 2016?
Either my Truthwitch review or my Empire of Storms review because both books were amazing, I had a lot to say and they are also reasonably recent reviews meaning that I had some class.
Best non-review post you had on your blog?
I had a great time doing the Olympics book tag and finding gifs to fit each topic. Plus I was lucky enough to be tagged to do it by Little Dutch Bookshop (the creator). This was the first time I was tagged (and is also the only time to date).
I also really enjoyed writing my Writer's Block – Not a Problem post or my How to cure your Throne of Glass book hangover post.
Most Popular Post This Year On Your Blog (whether it be by comments or views)?
By views it is my Top Ten TV Shows post. It's great to know that as a book blog I get more views when I post about non-book things. Although I did have a heap of fun and used a lot of gifs… and I did give book recommendations for each TV show, so it was a unique post.
Post You Wished Got A Little More Love?
Most of my The Writing Process posts including From Idea to Plot and Developing Your Characters. This series only has a few posts at the moment because my planned posts during nanowrimo were put off when I fell behind. I will be writing them soon.
Best bookish discovery (book related sites, book stores, etc.)?
I found a second hand book shop right near my school that I bought two books for at very cheap prices. The atmosphere of the place is so comforting and I know I will be back there soon.
One Book You Didn't Get To In 2016 But Will Be Your Number 1 Priority in 2017?
I really struggled to choose one, but Harry Potter and the Cursed Child will have to be it because I need to read this book so I can have my own opinion on it because everyone has opinions on this book and I need to know whether I agree or disagree with what other people think.
Book You Are Most Anticipating For 2017 (non-debut)?
I have two, firstly Windwitch which I don't actually have long to wait for. Also Iron Gold which I cannot wait to read and the cover was released a short time ago and I love it already.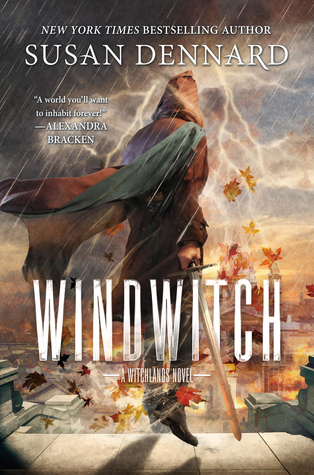 2017 Debut You Are Most Anticipating?
Caraval. I don't even know what about this book it is but I read the synopsis while I was sorting through my tbr list and found that I had added it on some booktuber's recommendation but I love the idea of it and I can't wait to read it. Plus look at the cover.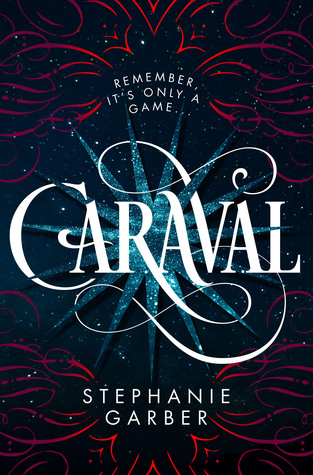 Series Ending You Are Most Anticipating in 2017?
Either the last book in the Throne of Glass series or the last book in the Illuminae trilogy neither of these have covers or titles as of my current knowledge.
One Thing You Hope To Accomplish Or Do In Your Reading/Blogging Life In 2017?
Continue blogging and reading despite all the school stuff I will have going on. Just keep pushing through pretty much. Looking forwards to another year of blogging.